Website Builders Reviews
Choosing the right website builder isn't as easy as it seems initially. The best way to check – is this website builder suitable for you or not – is to try out it in work. For this you will need quality and truthful website builder reviews. So, what is a website builder review? First of all, it's reliable info about opportunities of this website builder, description of its strenghts and weakness, examples of website templates and independent user reviews. In addition, many website builder reviews usually contain detailed instruction on how the novice user can develop website using this website platform. Thus in a very short time you can test any website builder and find out – do you like it or not. In this section you will find reviews of the most popular website builders with detailed descriptions, screens of pages, website templates and instruction for their usage.

Bookmark – AI Powered Website Building
In the modern Internet age where every conceivable product and service can be bought online with the click of a button, the one thing that really sets an online business apart from the rest is the kind of website it has. Business sites that have a clean, aesthetically pleasing design and high levels of functionality always score well with customers and attract new visitors. And when it comes to building websites that have all the features you need along with a user-friendly interface, Bookmark is one of the best website builders out there.
read more

HostGator Website Builder Review – 2019
Today almost every business needs a website online to establish an online presence and get more customers. And every website needs a reliable web hosting platform that allows developers to post their content on the server. HostGator is one of the best hosting services on the internet, packed with features like cloud support, VPS and dedicated server packages. Furthermore, the company has also launched some lucrative shared packages for its clients for enhancing their website's performance and reach.
read more

SITE123.com – a really simple, user friendly, and fully loaded website builder
The virtual world of Internet is full of wonders, a great platform to put forth your ideas and share them with a global audience. But the complex coding, scripting and other technicalities that accompany conventional computer language based website creation often deter people from building their own websites.
read more

ZenFolio – The Professional Photographer's Ultimate Web-Setup Manager
Setting up a professional looking portfolio to showcase your photography skills is not something you can be casual about, certainly not with the cutthroat competition. Presenting your master-clicks in the best manner, organizing and delivering your visual content in a professional way, and selling your services, galleries, and related products with a technologically empowered framework – these are 3 pillars of success in the world of new age photography.
read more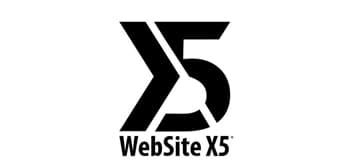 WebSite X5 – What Makes It The Best Website Editor In Town?
How about building the most powerful website, offline? Surprised? Well, WebSite X5 Professional makes it possible; it's among the market leaders and trendsetters when it comes to downloadable website building tools. If you want the latest features in your corporate website, blog or eStore WebSite X5 Professional is your best choice. You just need to install the program on your computer and then you are just 5 steps away from a wonderful functional and SEO friendly website.
read more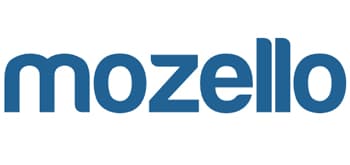 Mozello – The Reinvented Modern Website Builder
Whether you're starting a new business or wish to move your existing brick-and-mortar store on the Internet, you must choose a good website builder to generate a strong online presence. Website builders are a boon for individuals with zero to little technical skills. Not only can you edit your web pages anytime, anywhere, but also you're also able to come up with attractive websites without any design talents. If that's not all, a useful website builder will make sure your page is up and running in a matter of minutes. You will find lots of options available – both free and paid – but it's important to figure out which service suits you and your company.
read more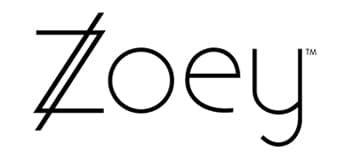 Sky is the Limit With Zoey – A Fully Loaded, Powerful, and User Friendly E-store builder
Serious and ambitious entrepreneurs and business can do with nothing less than the most limitless, scalable, future proof, and value adding IT assets to grow their enterprises. For anybody looking for an ecommerce website builder and manager – all bundled into one – Zoey.com is the answer.
read more

Ucraft – the simplest way of designing the best websites for all purposes
Ucraft is an amazing website builder which fulfills the deepest desires of the website builders who are looking to say goodbye to messy layouts, unnecessary coding hassles and poor domains. Ucraft is the only reality which allows novice builders to efface the differences between the concept of a responsive, live website and a true to life responsive website which can become a medium for all the bloggers, artists and entrepreneurs to reach out to a larger audience with a click.
read more