Best Online Logo Makers – Modern Software to Design a Logo
WebBuildersGuide.com earns commission from some of the web builders and hosting providers listed on this website.
Learn more
Just like best website makers allow you to make a website by your own. There are many logo makers that help you create a logo completely on your own. It comes preloaded with elements and shapes that help you make your logo. By creating your logo by yourself, your output will be exactly what you want it to be.
Logo makers make it a piece of cake to design a custom logo for your business. Even if your expertise is lacking, the best logo maker will show you how to create a logo in easy steps.
Here are some of the best online logo makers:
Wix Logo Maker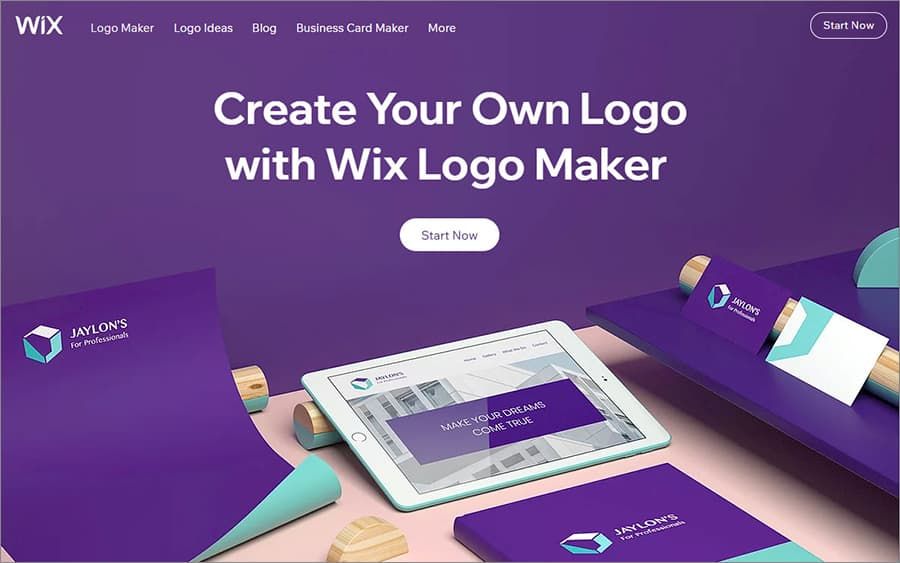 The Wix Logo Maker is one of the best logo makers to use. The software will give you a questionnaire. Based on your answers, it will generate a logo for you. But don't worry, if you aren't satisfied with the generated logo, you can customize it per your liking.
Many logo makers will limit access to your logo. Wix is not such a builder. You will have complete commercial use rights for your logo.
Pros:
The short 4-question form will generate over 60 options to choose from.
If these 60 options aren't sufficient, you can go ahead and customize the logo the way you want it.
The logo maker is easy to use. You can produce a brand-new logo in a matter of minutes. It provides a wonderful range of customizations.
The downloadable SVG or PNG file will be of high-resolution quality.
Wix will show your logo on mockups. With this, you can see the full effect of your logo on actual assets.
Cons:
You will have to pay to download high-quality files. There are also some other hidden costs that surprise you after you've finished editing.
The PNG files cannot be edited or scaled without losing the resolution.
There is no version history. So you can't go back and see the different versions of your logo.
Wix will give your logos on different colored backgrounds. So with the same logo, you can change the feel of it in different places.
Themeisle Logo Maker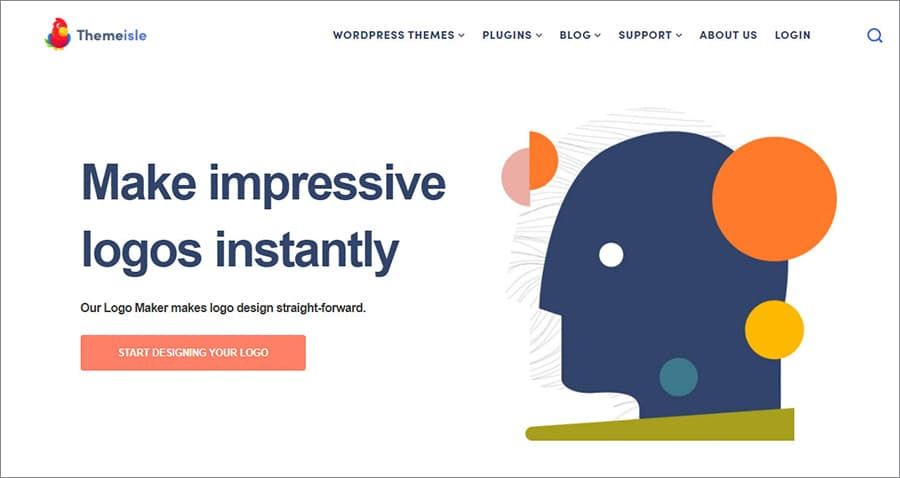 Building a professional logo can never get easier than with Themeisle. The builder has countless templates with which you can start building your logo.
You can mix and match the templates and change the colors to come up with a unique design. The builder will allow you to download multiple file formats to suit different platforms.
Pros:
The editor is very easy to use. You will be given pre-loaded choices. All you have to do is click around and see what suits your business.
You have access to multiple formats. This ensures the logo will satisfy different purposes like print or online.
The time that is taken to design a logo is drastically cut short.
The favicons are free of cost.
You need no previous design experience to be able to work with Themeisle.
Cons:
You are limited on the customizations you can make. The position of the images has only 3 options.
You can only use the pre-uploaded images, fonts, and colors. So you may not be able to generate the exact output you want.
Because of the limitation of choices, your logo may be similar to that of other businesses.
Themeisle gives you the option to download the image as either PNG or SVG. This will allow you to use the logo for multiple purposes.
Hatchful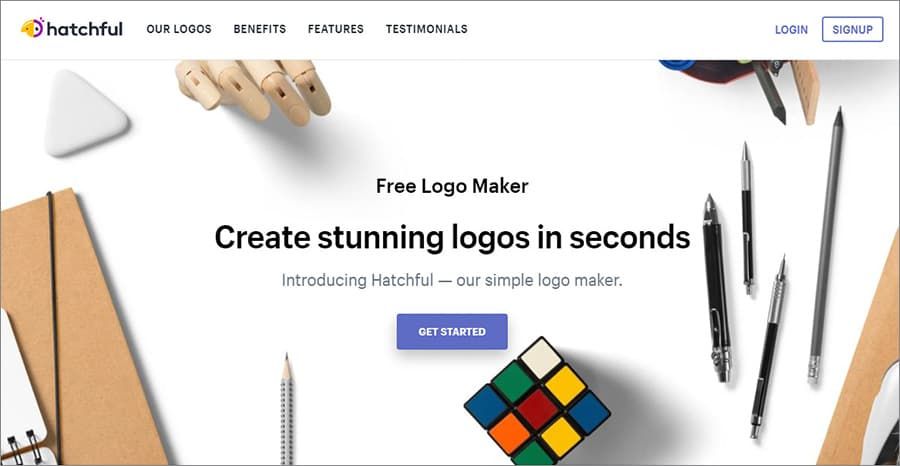 Hatchful lets you create professional-looking logos in no time. Best of all, you don't need any design experience to make your logo. Hatchful is the best logo creator because of the easy-to-use design studio.
This logo creator has a generator that will design your logo for you. After you input some data, Hatchful will create a logo. You can then edit it based on the fonts and colors you like.
Pros:
Hatchful lets you start out on templates. So you won't be left in the dark on where to begin.
Hatchful gives you brand packages to build your social media presence.
The free version will give you many download options. It is more than what is provided by any other logo maker.
Cons:
The logo can only be downloaded in a PNG format. No other format options are available.
The customization tools are limited.
Hatchful goes the extra mile to understand what your business is about. The logo suggestions are made only after they've understood your requirements. Users can access around 100 design suggestions.
This logo builder sorts logos by business industries. For example, if you have a food business, you should use the Food Logo Generator. This helps to ensure your logo sticks with the theme of your business and isn't just a random fancy design.
How to Choose the Best Logo Maker for Your Brand?
The Nike Swoosh, the Amazon Arrow, or the Chanel Cs. To a regular consumer, it may seem like just another image. But all three are iconic photo representations of the brand with a deeper meaning to it.
Like those three legendary logos, the logo of every company is designed with a purpose. Every stroke or change in shade lends meaning to the brand's identity.
That is why people pay a lot of money to get their logos professionally made. But who needs professionals when you can use software to design a logo.
1. What Is a Logo Maker?
A logo is a graphic mark or symbol. Most often, it is the name of the company in a stylized font with accompanying artwork.
A logo maker is a type of software that makes graphics manipulation really easy. The best logos are designed using graphics software such as Adobe Illustrator, CorelDRAW, PaintShop Pro.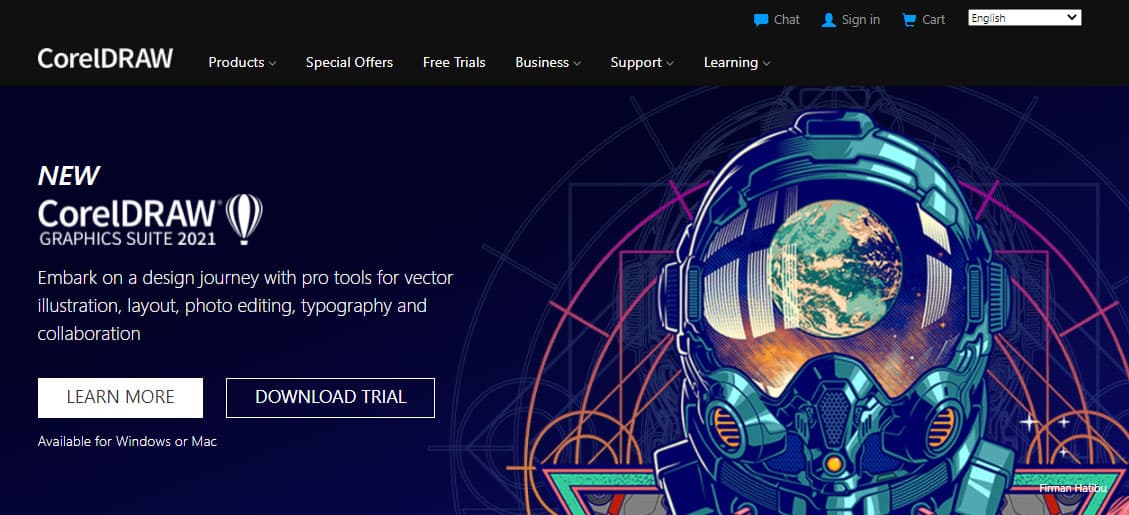 These are installed software and suites (software bundles that can handle a multitude of tasks).
There are also online logo makers such as Canva, GraphicSprings, and Wix.
Is there a difference between the two? Yes.
Offline installs such as Illustrator are complex programs that can do a lot more. They also require hardware that is capable of handling billions of computations (think of 9th or 10th generation i7 bundled with Nvidia RTX 3060 running on 64-bit Windows 10).
Online editors are less complicated and easy to understand. You do not need the latest laptop since the actual image manipulation happens on the backend. For anyone who is looking to launch a modest e-commerce venture, an online logo maker can generate a decent logo in a matter of hours.
2. What Are the Benefits of Using Logo Makers?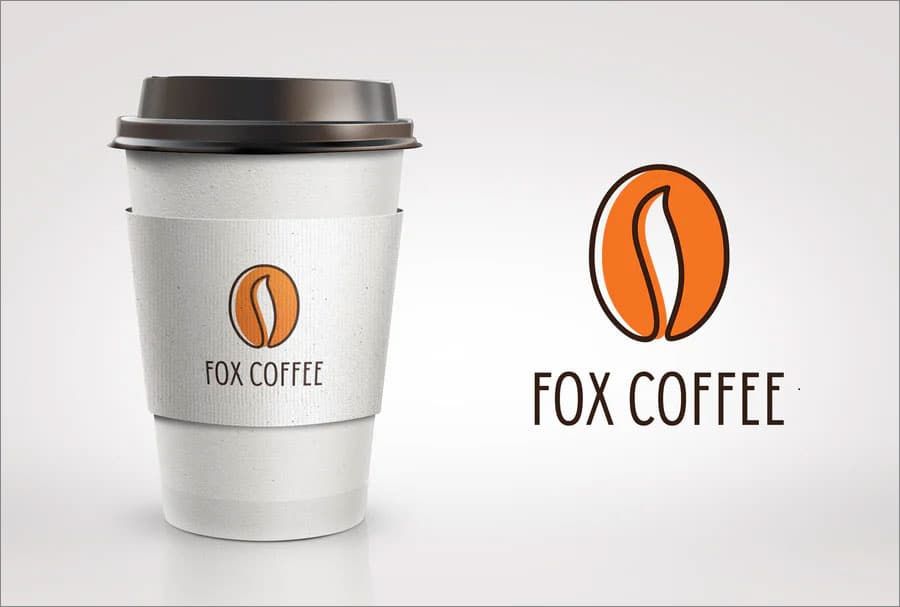 Source: 99designs.com
At this point, we hear you ask about the benefits. There are many, and we take a look at them one by one.
1. Save Time
Logo creation was a laborious process before computers. For designing the logo, you would have to spend hours trying to make the commercial artist understand what you required.
Since a business entrepreneur is not an artist, it would take long sessions to convey the brand message. The artist would come up with fonts and colors that are suitable for the logo ideas you have shared.
If you use a logo maker, the choices are present in front of you. A click of the mouse can see you apply over a hundred custom fonts and colors. This cuts down on time from several weeks to a few days.
2. Reduce Cost
It is expensive to hire an artist. The cost would run into several thousand dollars to create an appealing logo that customers would be able to recall easily.
Most small businesses can't afford that amount of investment in the logo. The resources are better used for creating a website and purchasing inventory.
An online logo maker such as Wix costs only $50. In return, you have access to numerous fonts and text editing tools. Moreover, you can create custom colors and even palettes that suit your requirements.
An offline logo maker is more expensive but allows the use of a digital pen (to create unusual shapes), a Bezier tool for altering the shape of a curve, and even custom brushes.
Of course, the offline tools are used by professional design agencies and are simply a more souped-up version of their online counterparts. It makes little sense to buy Illustrator or a similar application for a single logo design.
3. Enjoy Using Templates
If creative juices are not what they used to be, no need to worry. Logo generators have huge template libraries that allow you to draw on them for inspiration.
Most of them have different sections for the type of business you own – a boutique, e-commerce store, bar, restaurant, etc. All you have to do is browse through the collection, select one and edit it as you wish.
If you don't have time, save the project and return to it when you wish.
In the end, the logo maker would provide you with a high-resolution image in the format you prefer.
3. What Are the Main Criteria for Choosing the Best Logo Maker?
Creating logos with the help of software is a walk in the park. But what are the features you have to look for in the best logo maker apps?
File Types – In the digital domain, images can be saved as PNG, JPG, BMP, and many other formats. For the raw image, it is preferable that you can save it as a PNG file due to its details. Images can also be expressed in bits such as 24 bits (16 million colors), 8 bits (256 colors), and so on. The greater the number of bits, the more the colors you have at your command.
Ease of Use – Logo makers are actually graphic editors. As far as computing goes, it is one of the most complex tasks. But most modern graphics editors have tried to simplify it as far as possible with easy-to-use dashboards. Even then, some are quite complex, especially when it comes to image overlay (transplant one image on another) and transparency. Ensure that the one you employ matches your skillset.
Cost – If you are going to design a single logo, it makes little sense to pay more than $20 for an online logo maker. If you are looking to start a design agency and regularly handle such requests, you could go for expensive software that has a license fee of $200 or more annually.
4. How Can Logo Makers Enhance Your Brand?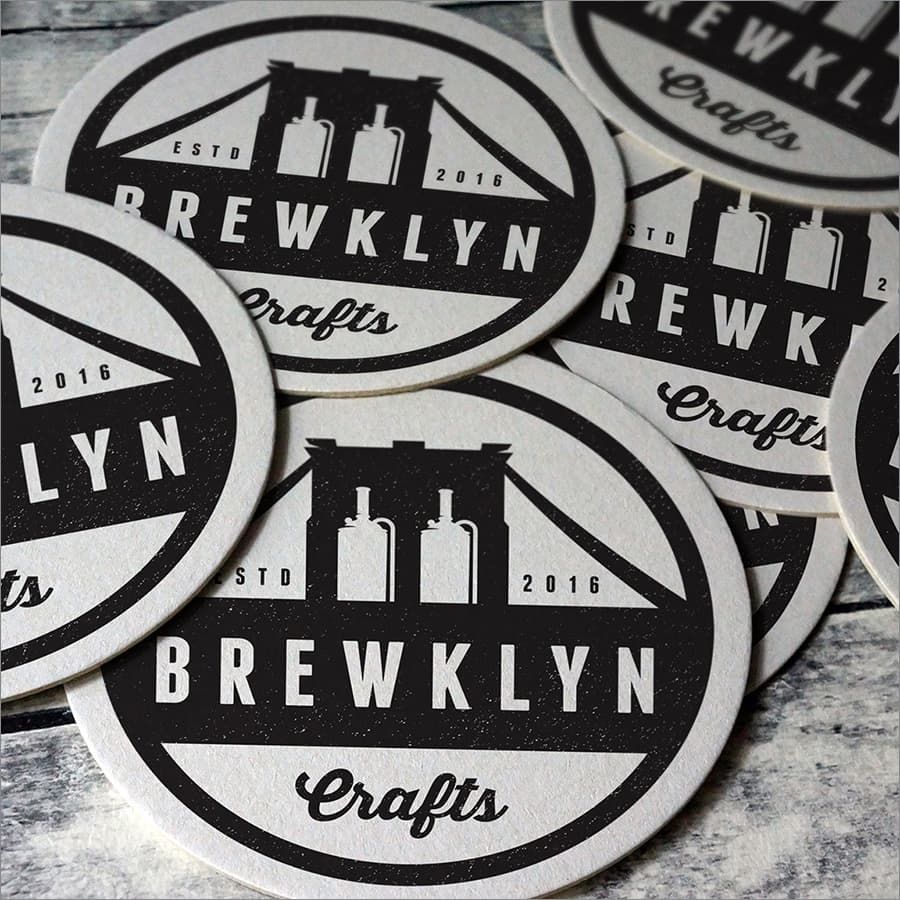 Source: 99designs.com
It is not an easy task to create logos. You need to spend hours or even weeks brainstorming with the design team and marketing executives to get it right.
Once upon a time, in the pre-digital era, the logo used to be hand-drawn by a commercial artist. The use of software has its benefits.
One can quickly change the hue and saturation, increase or decrease transparency, modify the background, extend or compress the logo.
A logo maker is invaluable as it helps save time and resources in generating the pictorial emblem that identifies your brand.
To put all this together by hand is not impossible but requires hundreds of hours.
By using templates, by letting you switch colors at the click of a mouse, a logo maker makes it possible within a day or two.
If you don't have an exceptional logo design, you are definitely losing out when it comes to creating a remarkable brand.
5. Why Is a Professional Logo Important?
Can you imagine McDonald's' without its golden arches or Google without its multicolored font?
A logo is essential to brand recognition. That is extremely important when marketing.
When they need your product, customers will recall the logo first and then the name. The brain processes images faster than the name. It is how we are set up to function as humans.
A colorful logo that is distinctive and easy to remember is ideal. Even better if it has a font that is unusual but easily legible.
6. Hire a Designer to Create a Logo or Go It Alone?
This depends on the complexity of the business logo.
If the logo is a simple representation advertising the brand name, you can probably do it yourself.
If there is complex geometry at play, you need a designer.
Imagine the Google logo. The original one was designed by founder Sergei Brin using GIMP (a free-to-use open-source graphics editor). It used a plain serif font.
With some slight modifications, it continued till 2015 when Google unveiled Material Design – an Android-oriented design language.
The new logo uses sans-serif, which is cleaner and flat. More importantly, every time it loads, it uses only 305 bytes compared to the 14,000 bytes used by the old one.
If you want a simple logo, something for business cards and website header, your own abilities are probably enough. If you want a whole new font (like Google and now Discord), you require a professional designer.
7. What Is the Difference Between Free and Paid Logo Makers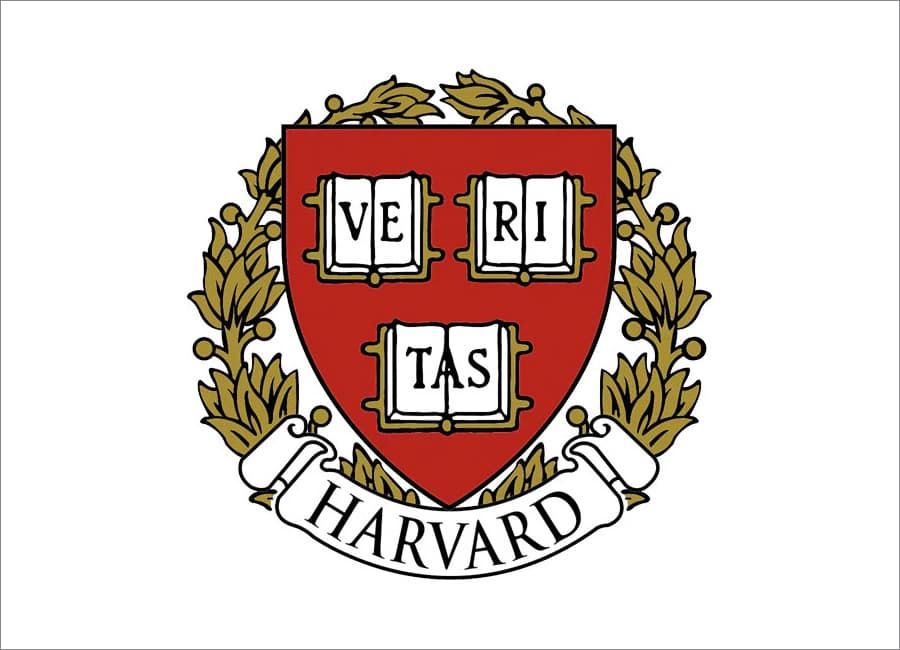 Source: 99designs.com
This part of our discussion can be split into two.
The first is open source software such as GIMP versus Adobe products.
The sole difference here (that would matter to you) is that being open source, GIMP has a very basic interface and uses RGB (more on this later).
You need to be adept at using software to understand how to use GIMP. Also, its pixel manipulation ability does not measure up to that of Adobe.
Maybe it is not the best logo maker but GIMP is fully free (and you can probably run it on a $200 Acer Chromebook).
The other choice is between stand-alone installed software and online logo maker.
A stand-alone image editing software is always more robust. It can play around with bits and color depth, do tricks such as lasso (neatly remove a part of an image and place it on another), add background flawlessly, and offers a huge color palette (by now, you have understood that number of colors is a big deal when it comes to logo design).
Graphic design is computation-intensive, and lightweight browser tools are not able to do that much.
A browser-based editor is more elemental. Note that while browser-based tools such as Canva are not yet as effective, they are evolving fast.
When it comes to free logo maker versus paid, you get more bang with every buck you pay.
Free resources are mostly rudimentary, allowing few functions such as crop, resize, rotate, basic RGB manipulation, and adding fringes. They do not have the features you need, such as changing transparency and the use of custom colors.
Paid tools are almost always better with more control over the finished product. Illustrator, the best logo maker software, uses CMYK colors (Cyan, Magenta, Yellow, Black), whereas free logo makers use the RGB colorspace (Red, Green, Blue). This kind of patented feature indeed obtains better results and is missing on free software.
Moreover, paid gets you a template library that cuts your time invested in half.