Wix Review: why millions of people choose Wix?
WebBuildersGuide.com earns commission from some of the web builders and hosting providers listed on this website.
Learn more
1. What Is Wix?
How Many Wix Websites are There?
Wix is one of the biggest and most well-known website builders in the market and caters to amateurs and professional coders alike. The platform was launched sometime in 2006, founded in Israel. Even today its headquarters are in Tel Aviv, while there are offices at other locations across the world. Today, Wix is a globally acknowledged brand and hosts over 110 million websites all across the world. According to some experts, Wix is one of the five leading website builders and is the absolute leader among online free website builder software.
Is Wix good to use?
Wix review
Wix is a multi-purpose cloud-based platform that comes with a drag and drop editor, a WYSIWYG interface and an advanced ADI framework. Here, users can create blogs, web pages, stores, contact forms, online forums, portfolios and loads of other things without any complicated codes. Wix is among the easiest website builders for all kinds of users.
We would recommend Wix for growing startups and small-scale business models that are looking for ways to expand into the international market. It is armed with some of the best e-commerce features out there, including third-party plugins like Mailchimp integration and a wide range of professional templates.
Is Wix Mobile Friendly?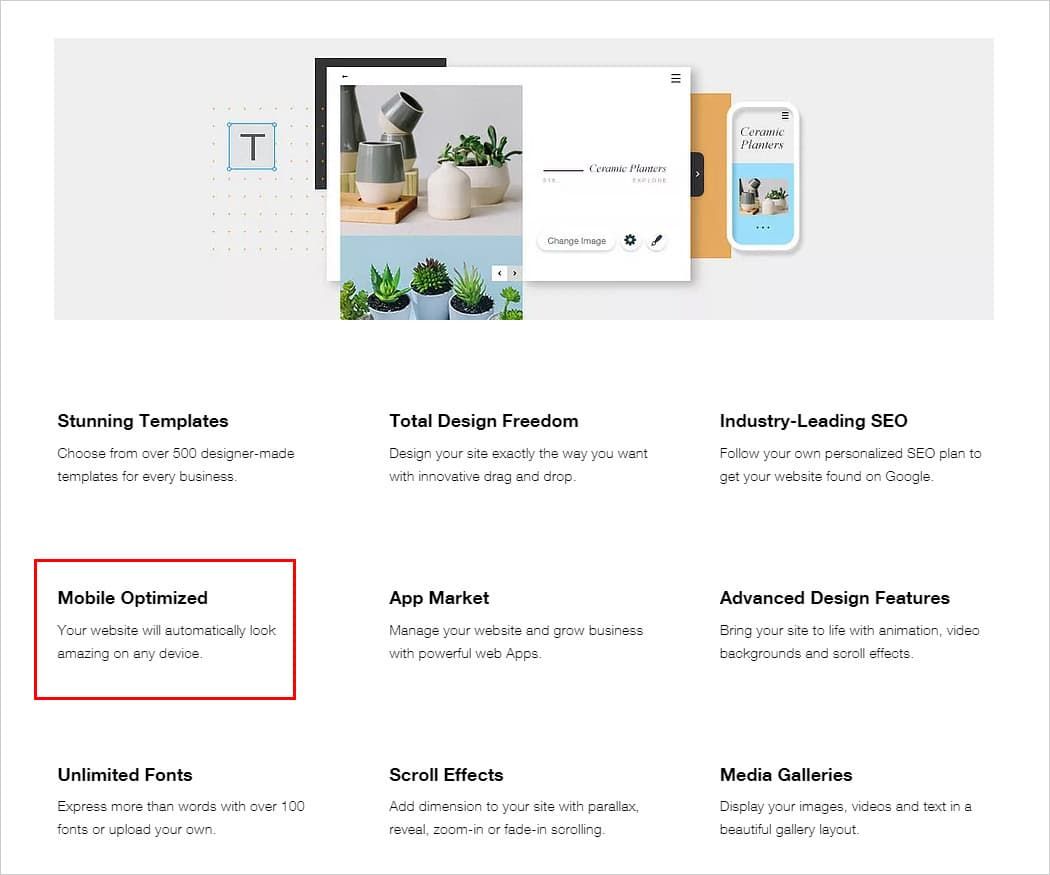 Mobile optimized Wix websites
Wix is optimized for mobile devices. In fact, the platform automatically creates a mobile-friendly version of the website once you create your website on your desktop. Any changes that you make on the website are automatically reflected upon on the mobile app version.
More importantly, Wix is one of the few builders that offer a dedicated mobile app using which you can re-design and edit your website's mobile version separately from the desktop website version. For websites that get most of their traffic from smartphones, this is a great feature.
Also, the web builder offers a vast range of mobile responsive templates. The extensive collection of templates, divided into separate categories, are compatible with mobile screens. Tap the smartphone icon at the top corner of the site editor to switch to the mobile editing view.
Is Wix Website Secure?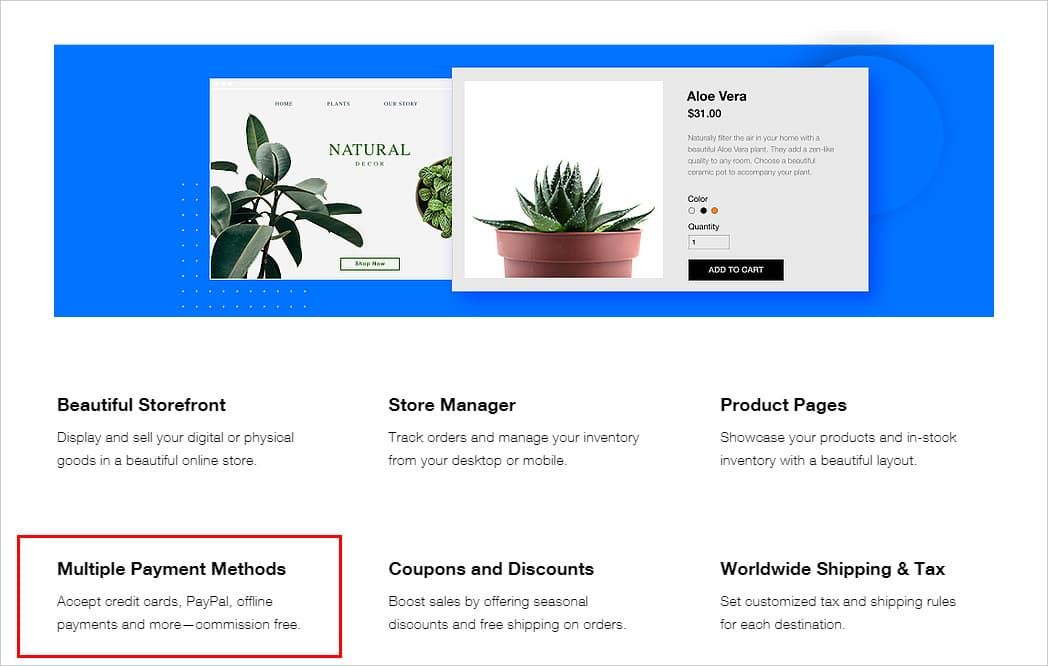 Payments security
Wix, in spite of being this huge web development platform, is extremely secure and easy to navigate through. Also, as an e-commerce platform, Wix offers users multiple payment gateway options, for encrypted and safe online money transactions. The website builder also has the latest SSL Certifications, even in the free plans, necessary to establish a solid, reliable network.
2. Wix.com Free Plan
Is Wix Really Free?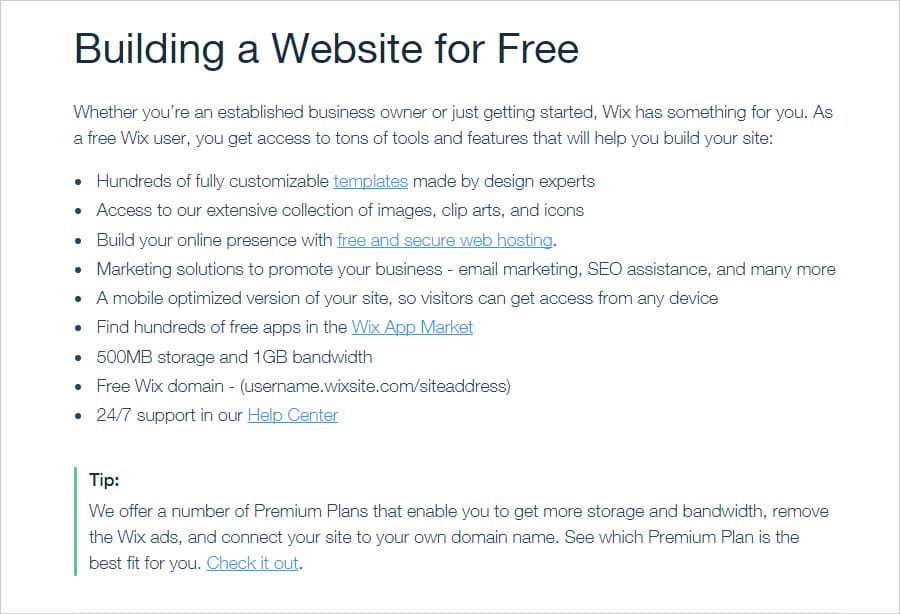 Wix free website builder
Yes, Wix does have a free version, although you will have to deal with distracting ads and would get access to the standard web development features. The free version of Wix comes with an assigned domain name, storage of 500MB and 500MB bandwidth, customer support and a selection of templates. The paid plan, on the other hand, is ad-free and includes advanced functionalities such as Site Booster, email campaigns, free web hosting, and form builder.
Is Wix Free Forever?
Good news! Wix is free as long as you want. It is a smart option for users who are okay with the advertisements and don't really want any premium features. There is no pressure on the user to opt for the paid plans if they don't really want it.
What Features Does Wix Free Hosting Offer?
Wix hosting options
Wix offers its clients the option of free website hosting, though with additional charges if you want to avail the advanced services. Hosting is available for both the free and payable packages. In the free plan you get 500MB storage and bandwidth, the paid plan offers a wider scope and size. Wix claims to offer 99.8% server uptime which is pretty decent for a website builder.
3. Wix Pricing And Plans
Check actual prices on Wix website
The premium version of Wix is suitable for businessmen and bloggers who want to expand their website's reach and performance. The paid accounts come with a host of advanced add-ons such as free web hosting, Google Analytics support, domain connection, and a wider bandwidth and storage than the free version.
How Much Does Wix Cost Per Month?
Wix comes with a free version that has all the standard features necessary for building a website. however, if you want to access the advanced features then upgrading to one of the premium packages if the best option. There are numerous lucrative plans under Wix that users can pick from. Wix charges its clients on a monthly basis, you can also opt for a yearly subscription to save a substantial amount. There is also the option of availing for a two-year subscription, which offers the highest possible savings.
Connect Domain Plan
Wix Connect Domain plan
The Connect Domain plan comes with domain registration services where you can connect your own domain to your Wix website. This is also the most affordable premium plan and costs only $5 per month (although this plan is not available in all countries). You get 500 MB storage along with 1 GB bandwidth with this plan. You can't add a custom favicon, and have to deal with Wix ads on your website, with this plan.
Combo Plan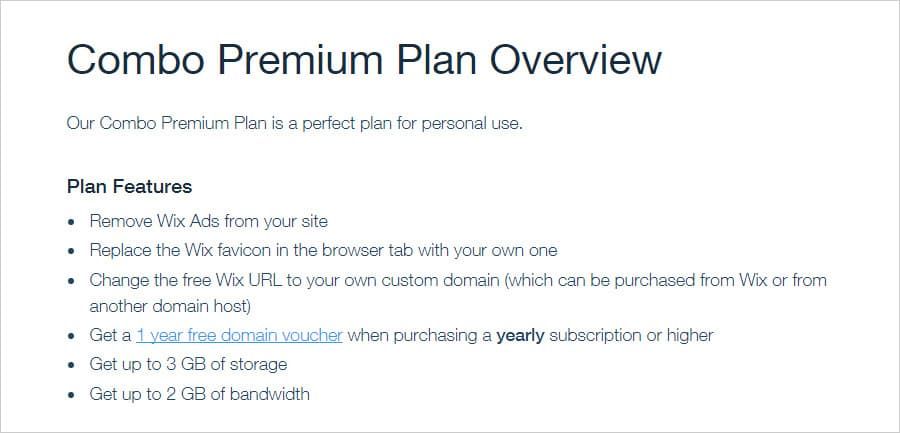 Wix Combo plan
The Combo plan at $11 per month is better than the former. We recommend the Combo plan for small-scale websites or for CV/resume websites as here you don't have to deal with any unnecessary ads. Other perks include 2BG bandwidth, 3GB storage, and free domain service.
Unlimited Plan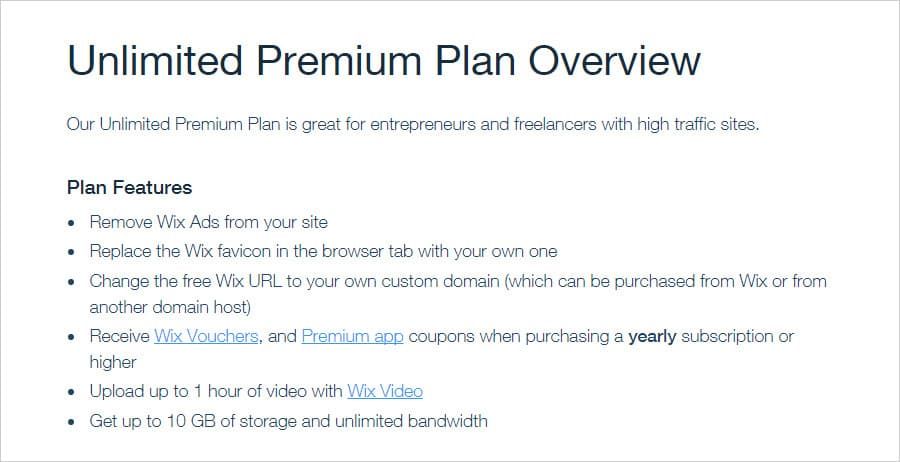 Wix Unlimited plan
The Unlimited plan priced at $14 is the best option for freelancers and businessmen offering unlimited bandwidth, 10GB storage, and customized favicons. It is one of the most popular plans by Wix that offers customers access to Site Booster features and Form builder apps.
Wix VIP Premium Plan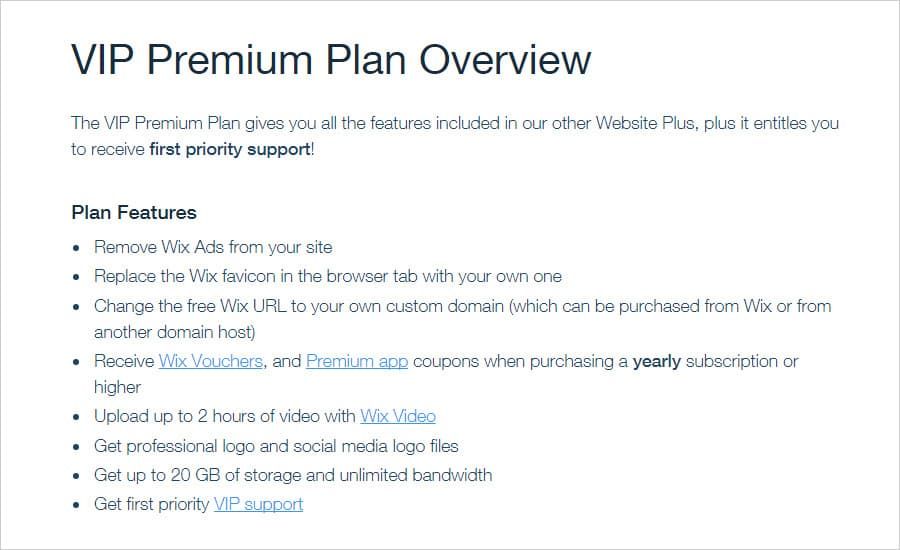 Wix VIP Premium plan
The Wix VIP plan is the most feature-rich of all at $29 per month, where users can get 10 extra newsletter campaigns and a professional website review. Here customers get 20GB storage, unlimited bandwidth, Site Booster, and Form Builder apps, and phone support for quick guidance in case of a glitch.
Which Wix Plan is The Best?
The maximum value you can get from Wix is in its Wix VIP plan. We would recommend this plan for entrepreneurs who want a solid web presence and reliable support. At $29/month (when you opt for year-long plan), Wix VIP gives you unlimited bandwidth, 20 GB storage, a professional site review (where Wix consultants analyze your website and help you optimize its design), 10 free email marketing campaigns, and priority support.
Email marketing can help you market your website to all your contacts with the help of its email marketing campaigns. This includes terrific looking email templates, easy customizations, and basic analytics and tracking for your email campaigns. Integrate your contact list into the email marketing dashboard, and you can manage the campaign right from Wix. The priority support is the USP of this plan, which ensures your questions are answered by the Wix support teams on priority, which in turn ensures that you don't have to wait to resolve important issues that might be affecting your business website.
Does Wix Have a Free Trial?
The free version of Wix doesn't come with a time limit. Furthermore, what's great about this website builder is that here you can actually test your website on all plans- free and premium- before making a choice. Users can opt for the 14-day trial period where they get access to all the premium features for free, before subscribing to it.
4. Wix Drag and Drop Editor
Wix's drag and drop facility is just like MS PowerPoint – users get the flexibility to drag all kinds of design elements with their mouse, and position them at the desired place on the screen. This makes customizations very easy to do for beginners.
There are rulers and personal position markers (called guides) that make it easy for you to sue the drag/drop editor. You can move design elements forward and background (right click and click on Arrange to access options), copy an element's design and reuse, use the Editor Toolbar to arrange elements, stretch elements to full width, and add animations to elements.
And the best part? Wix live editor is intuitive, interactive and very robust, giving you complete control over your content even after you have published the website. The WYSIWYG format gives you the option of previewing the content as it would appear online.
5. Wix Templates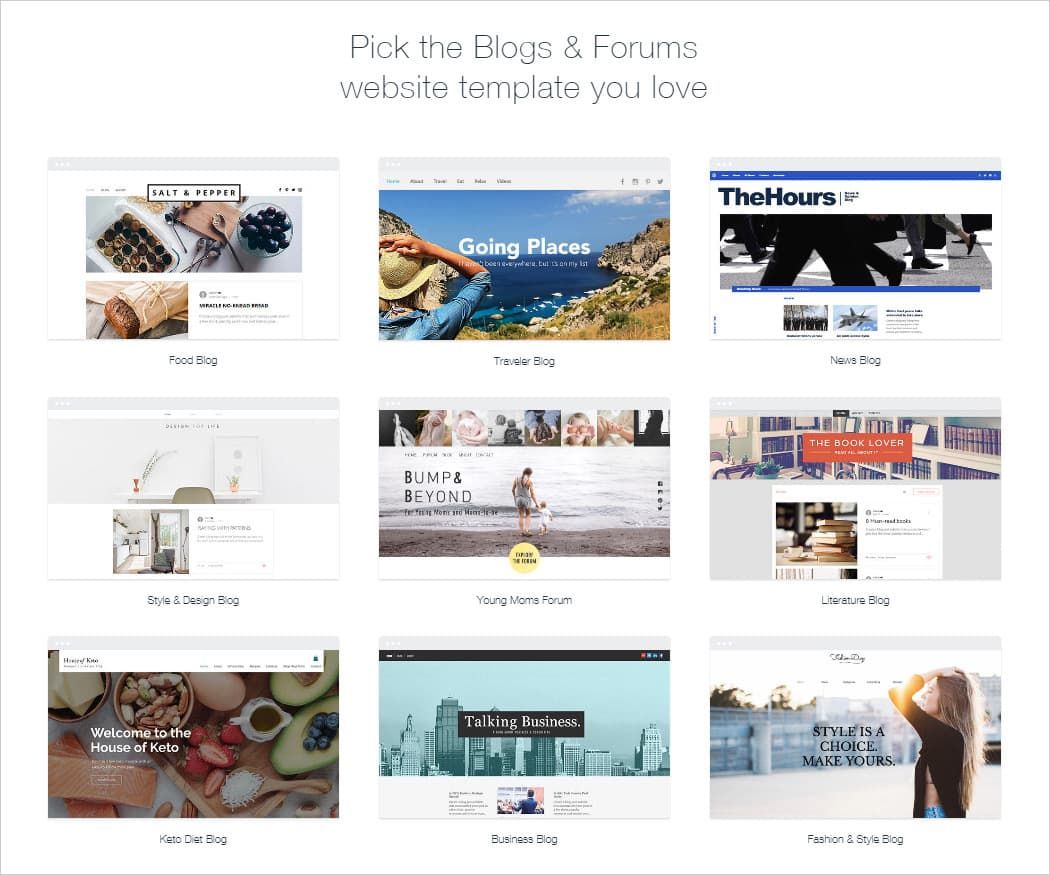 Wix website templates
Wix offers a selection of 500+ premium quality templates that are optimized for mobile devices, retina ready and quick to customize. These templates come with readymade layouts and pre-written content that you can edit to your liking. Vibrant, well-organized and minimalistic, these templates are suitable for all web-based platforms.
There are templates and themes for personal web pages, blogs, portfolios, web stores, contact forms, online forums, and other web ventures. Some premium templates are accessible only if you have subscribed to the paid plan.
6. Wix Categories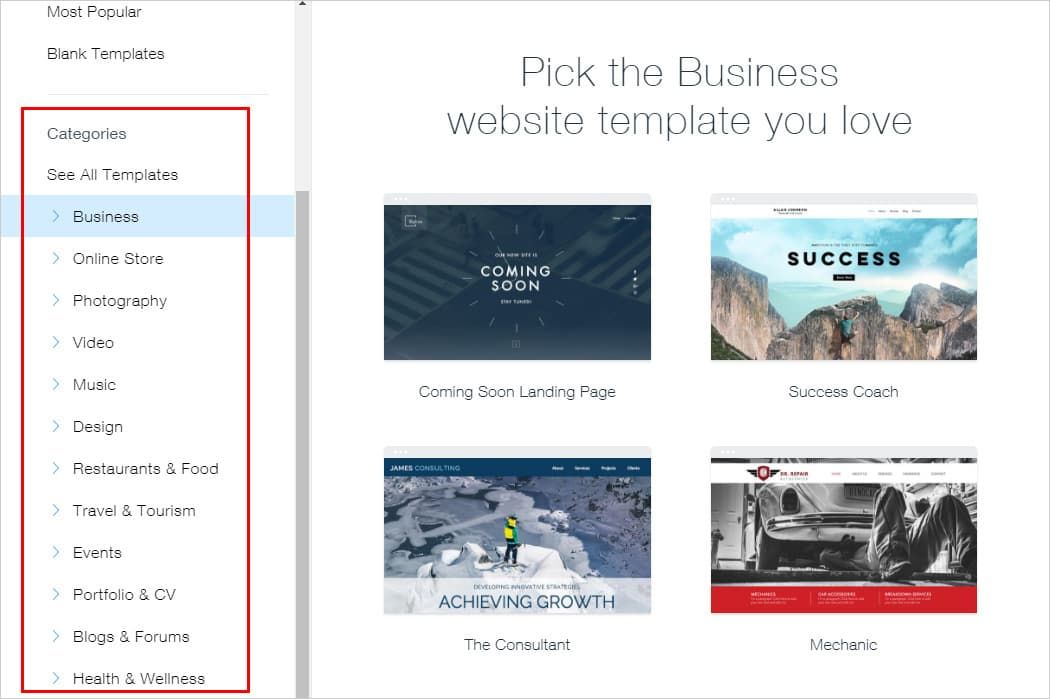 Wix website templates categories
The templates available on Wix are all divided into categories and subcategories for quick navigation and access. There are templates for all kinds of websites- Photography, Online Stores, Music, Design, Fashion, Restaurant, Landing Pages, CVs and portfolios and more.
At Wix, you will find the largest, most extensive collection of template categories. All the categories can be accessed from the left-hand corner of the Wix page, the drop-down list even offers a preview of the template.
In terms of number of categories, Wix is among the leading website builders, offering something for pretty much everyone. So, you will most probably find a template or layout that best suits your business model here.
7. Wix Domain Names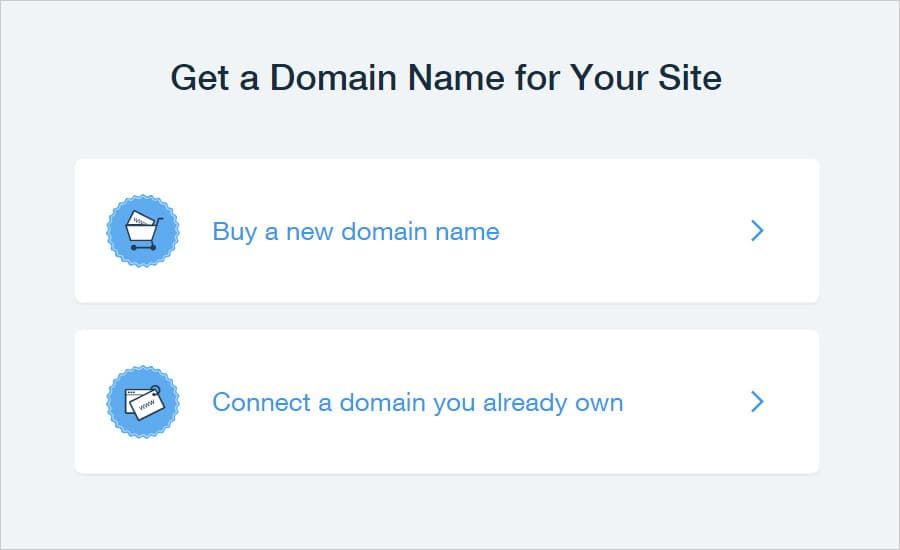 Connecting a domain name
Both the free and paid plans of Wix offer customers the option of domain registration and web hosting.
Does Wix Give You a Free Domain Name?
At Wix, you can register a third-level domain name, for free. If you want a more unique and personal domain name, then you can either use the "Connect Domain" option (at $5/month cost), or can subscribe to any premium packages and get free domain for the first year (and are charged $14.95/year thereafter). On upgrading to one of the paid plans, you can even get discount vouchers and coupons. Wix is in accordance with the GDPR regulations that protect the personal information you submitted when opting for private domain registration. Other than that you also avail the benefits of free website hosting and tech support.
How Do I Get a Free Domain Name from Wix?
Yes, using the free Wix plan, you also get a free domain. This, however, is hosted on Wix, which basically makes it a 3rd level domain. When you publish your free Wix website, you get a free domain URL, of the type username.wixsite.com/siteaddress. You can specify the site address on your own. It's also important to choose a sensible username as it's going to be part of your free domain name.
Can You Use Wix With Your Own Domain?
Yes, you can use your own domain name on Wix provided you pay for it. The "Connect Domain" plan offered by Wix, for a very affordable $5/month fee, lets you connect your owned domain to your Wix website. You don't have to buy any of the more expensive Wix plans if you simply want to add your domain and keep on using Wix's basic features. This is a unique option that makes Wix highly affordable for people who want their personalized domain, but without a huge monthly cost.
If you have upgraded to the premium plan, then you can even connect your Wix site to a domain purchased from another platform as well. If you have a domain name already registered, then you can either transfer it to the Wix Site or connect the domain to the new address. First, you have to unlock the domain name and get the EPP key (which is basically the authorization code) from the previous provider. The previous host will then send you a couple of emails to verify your account. Note that you will be able to transfer the domain name only 60 days after you have registered or modified the old domain name.
Can You Change Your Wix Domain Name?
No, it is not possible for you to change the domain name once you've paid for it. If you want to modify or tweak the domain name then you'll have to start afresh. When you purchase a domain, you reserve a set of letters and characters in a particular order which is unique to every domain name. Wix doesn't allow a refund if you want to customize the domain name once it's been registered.
Can You Move Wix To Another Hosting?
No, you cannot move your Wix site to another hosting provider. This is because the contents of your Wix site is created exclusively for Wix servers and are not compatible elsewhere. Hence it becomes impossible to export files, pages, and posts that were designed on Wix editor or the ADI framework, to another destination or host.
8. Wix For Ecommerce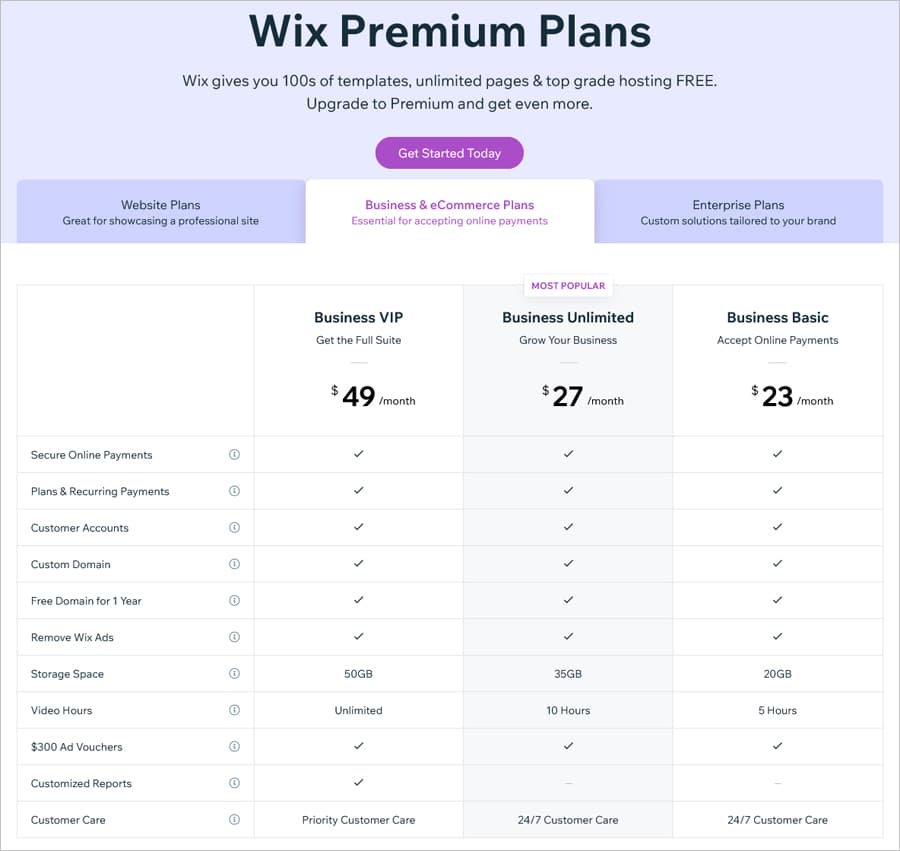 Check actual prices on Wix website
Wix is a powerful platform for developing e-commerce websites and stores. Take your pick from a collection of templates add the content and you have a business website ready. There are templates suited for almost every type of ecommerce business. You can find the categories in the left side of the editor. Out of the 500+ templates Wix offers, more than 80 are in the Online Store category, which is a fairly large number.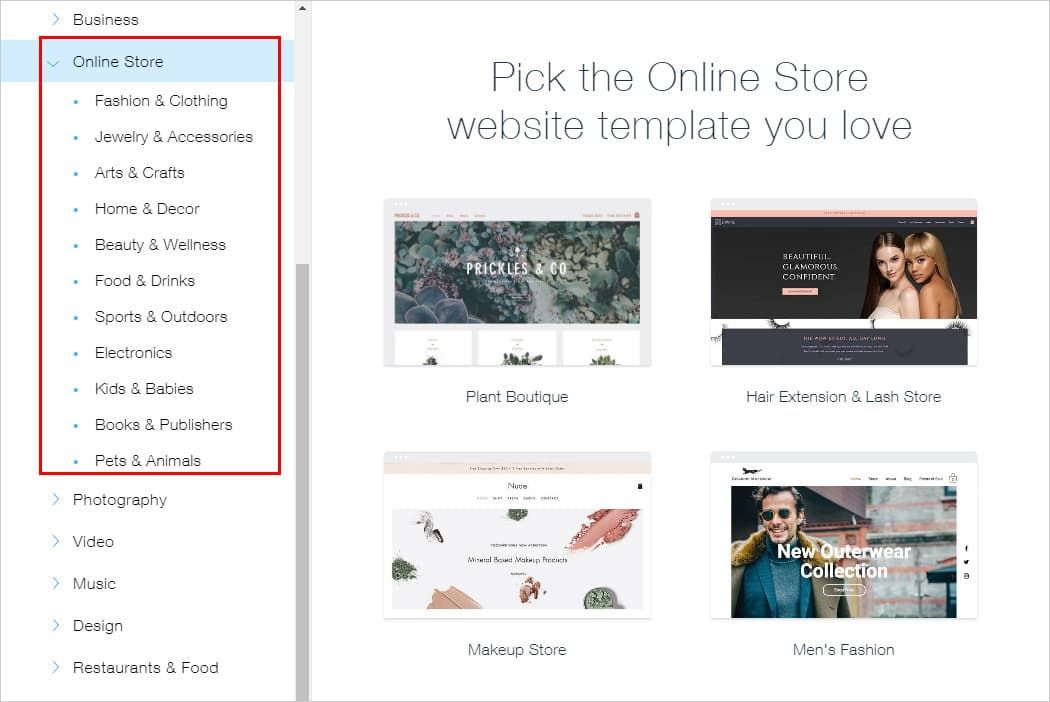 Wix eCommerce templates range
The ecommerce store templates come with pre-set functions for adding product catalogs, descriptions and other features. Here, you can also add multiple payment gateways, connect the store to social media networks, send out newsletters, manage abandoned shopping carts, track shipping orders, organize inventory, calculate taxes among other things.
The store manager keeps track of the inventory and monitor orders. You can even customise the shipping and tax regulations for every order and offer seasonal coupons to customers. Plus, there are multiple payment methods like PayPal, credit/debit cards and net banking for safe and easy transactions. The best part, Wix doesn't charge you any transaction fees for your sales, so keep all of your profits to yourself.
9. Wix for Blogging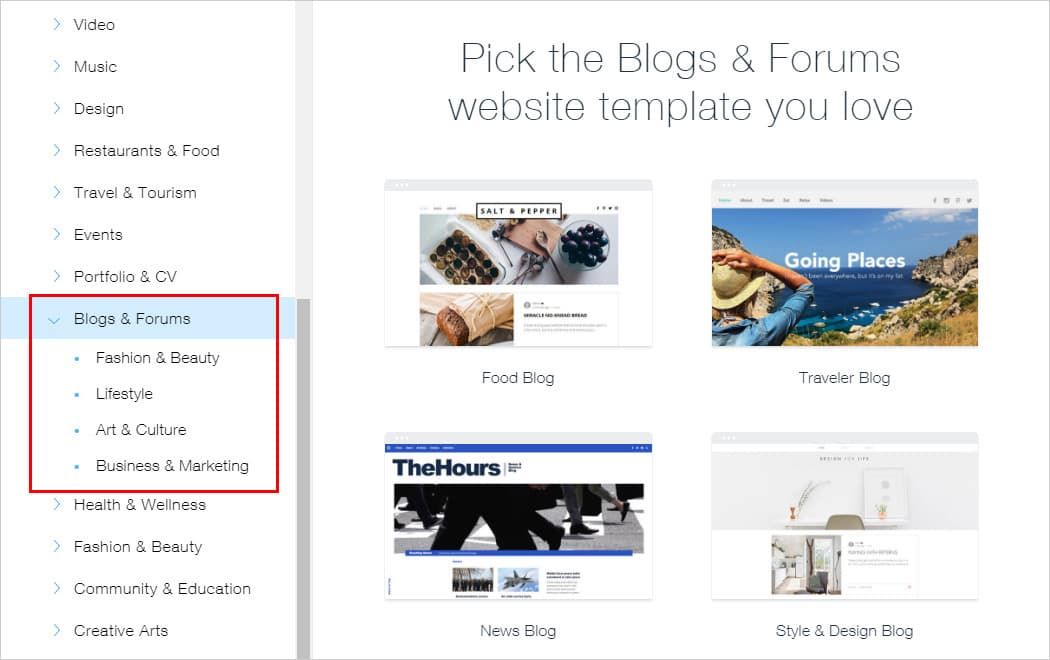 Wix Blog & Forum templates
Wix also supports blogging and is a great blogging platform for amateur and professional bloggers to create a functional and eye-catching blog from scratch. There are templates specially developed for blogging. Create new posts, manage multiple hashtags, link your social media, add images, video, and text content, encourage readers to comment and engage in a healthy conversation- you can do all that and more on Wix.
To build a blog, you will first have to pick an appropriate template for the same. Wix offers users 8 stunning blog layouts to choose from, all accessible without any extra charges. You can preview the layout before applying it. Adding content to these layouts takes not more than a few minutes, plus, there are numerous plugins and extensions that you can apply for giving your blog a boost such as SEO tools, CMS functionalities, CTA buttons, newsletter tools.
10. Wix Marketing and SEO
Does Google Like Wix?
For Google, mobile-friendly designs are automatically ranked higher in their search results than the others. And Wix websites are Google-friendly to the core. Wix SEO is the most important SEO tool offered by Wix, using which you can quickly improve your website's SEO.
Wix claims that 67% websites build on the platform have become visible on Google search results' first page because of Wiz. The wizard works by asking you some basic questions, lets you fill your target keywords, and prepares a tailored plan of actions you need to take to optimize your website for Google search.
Wix's head of marketing products, Sarig Reichert, has officially declared that the Instant Indexing feature of SEO Wix helps in near-immediate indexing, as it's made in collaboration with Google. Google has also acknowledged that Wix websites are easily and quickly indexed, and owners can see their websites in search results almost immediately after publishing, without any uncertainty or waiting period.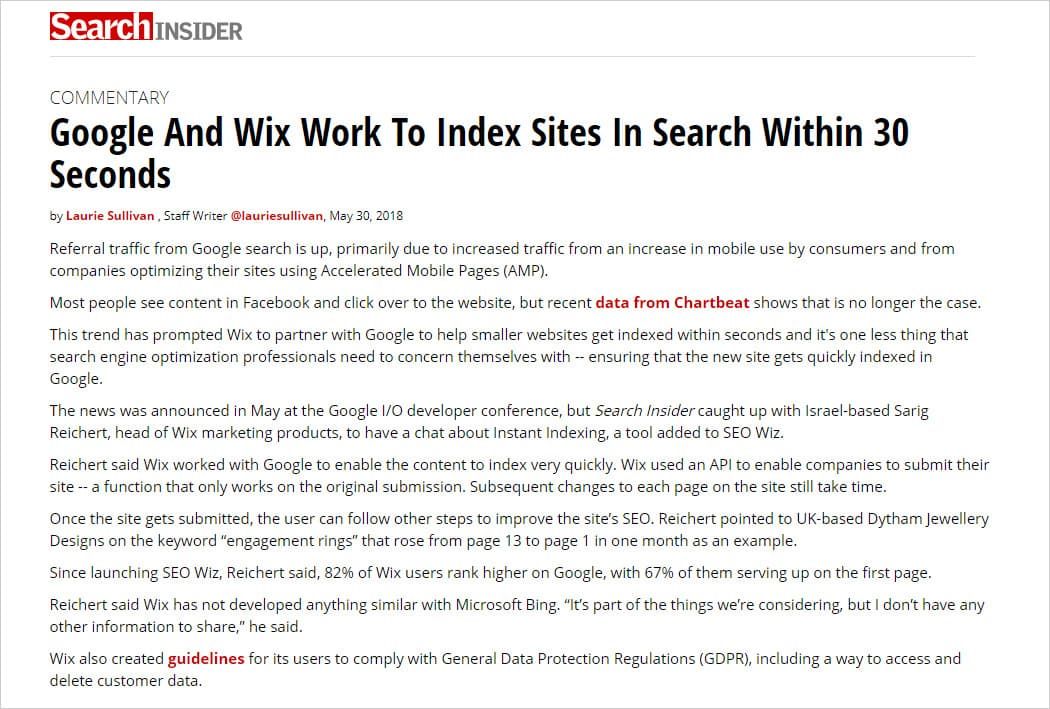 Source: mediapost.com
If you have a blog on Wix, you can use the 'Turn on Google AMP' option to boost your blog's SEO for mobile visitors, and to make the pages easier to read on mobiles.
Also, Wix offers seamless integration with Google Keywords and Google Search Console, which means all your website's search stats and traffic data will be captured and made available seamlessly, for you to carry out manual SEO planning, and make your websites more optimized for Google search.
Wix's Site Booster App is very useful for local business websites to improve their local SEO, as it finding relevant directories and reminding you to sign up to them and submit your business listing, which in turn, is valued by Google.
What is Wix SEO Wiz and What are its Features?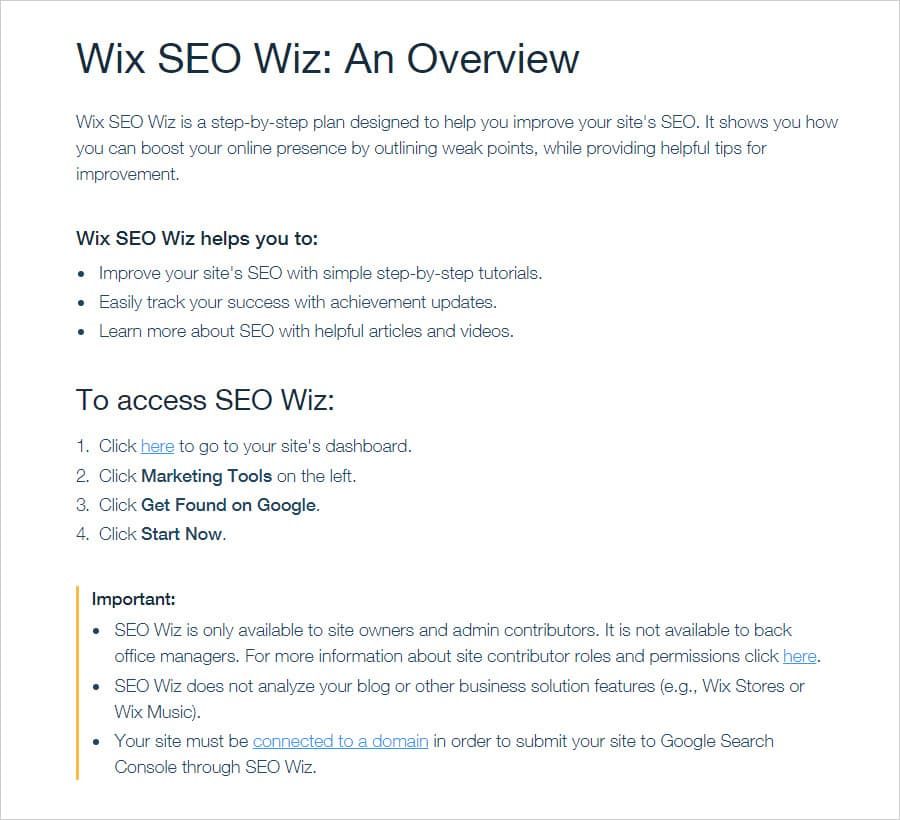 Wix SEO Wizz
The Wix SEO Wiz is a step-by-step tutorial available to site owners and contributors for boosting the SEO rank of your website. It tracks your performance and provides updates on the latest SEO trends although it doesn't analyse blogs and e-commerce stores.
At Wix the SEO enhancement tools are not just limited to a list of relevant keywords. Here, users can access a personalized SEO program that is custom-made to suit their website needs.
Does Wix Support Google Analytics?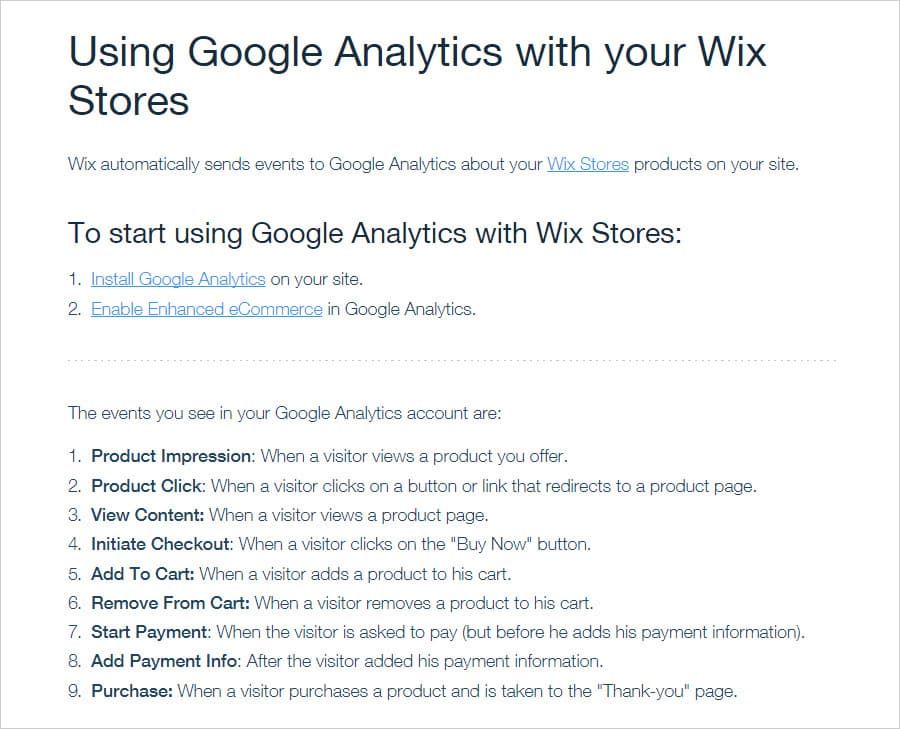 Wix and Google Analytics
Google Analytic tools are not available to users who use the free version of Wix. You have to upgrade to a premium plan and connect to a domain to access the Google Analytic support.
Can You See Who Views Your Wix Site?
Although Wix does not offer a built-in method to track visitors on your website. It offers easy integration with other tracking and analytics services, such as Google Analytics, Google Tag Manager, Yandex Metrica, and Facebook Pixel. You can use Google Tag Manager to implement any third-party tracking pixel or code on your Wix website, enabling easy tracking of page views, clicks, and other events.
11. Wix App Market – Even More Features for Your Wix Site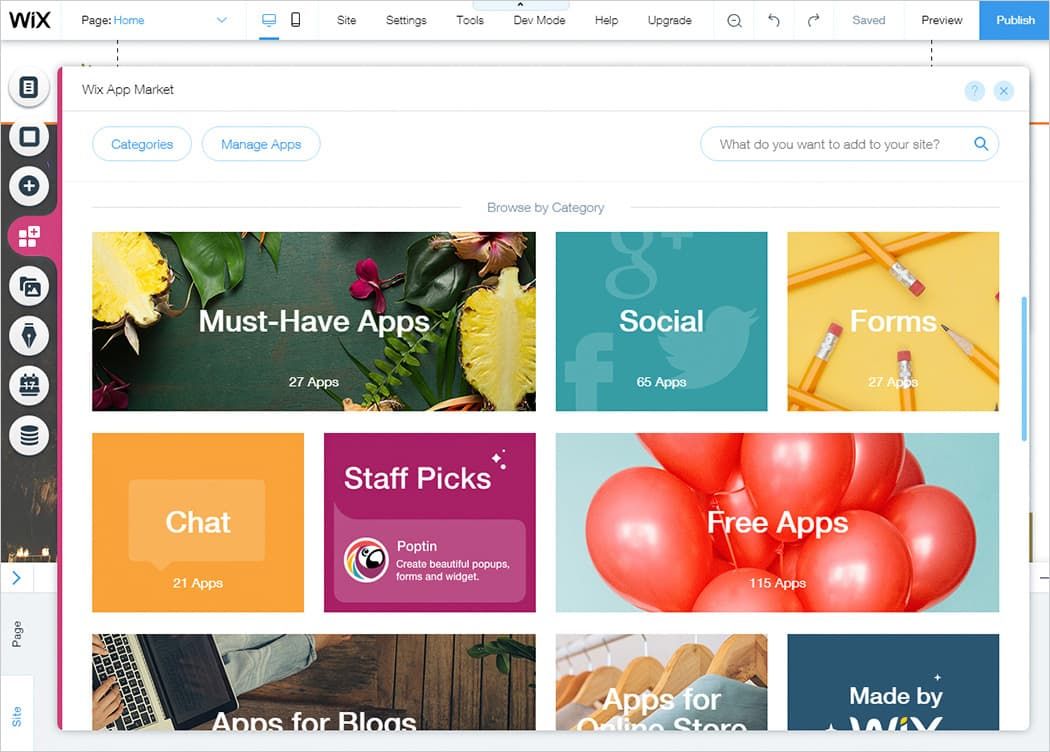 Wix App Market
The Wix App Market offers users a selection of free and paid apps, extensions and third-party plugins that would give your website the much-needed boost. There are over 250 apps here to choose from for email marketing, building forms, managing online stores, loading live stats and generating more traffic.
The apps can be installed and accessed on your website for free and give your business the much-needed boost to gather more subscribers. There are apps for e-commerce ventures, blogs, portfolios and web pages allowing you to calculate taxes, set event reminders, create beautiful forms, get more subscribers, and even connect with your clients via social media.
12. Wix VS WordPress
Here are the major difference between WordPress and Wix.
Ease of Use
WordPress is a self-hosted CMS (WordPress.org, we mean) and Wix is a fully hosted cloud based website builder, which is the first major difference between the two. Whereas you need to install the WordPress CMS software on your web server, there's no such hassle with Wix. In general, the learning curve is very steep with WordPress, while Wix is among the most user-friendly and easy to use website builders.
The Editing Interface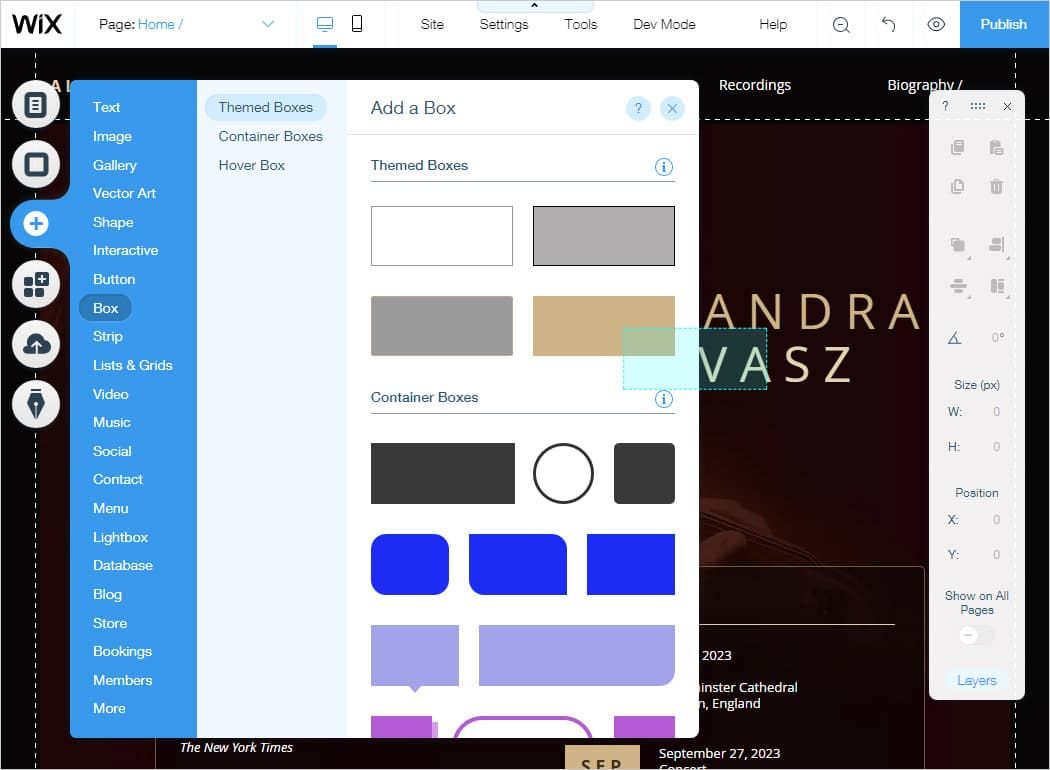 Wix editing interface
Wix offers a fully drag and drop powered editor where you can drag and position content elements where you please. WordPress has recently launched a block based editor called Gutenberg. Whereas Wix is a WYSIWYG editor, WordPress is more abstracted (which means you don't get full visibility of what your web page will look like). This means you have to frequently switch between preview and editor to make finer adjustments, which makes it more time consuming to work with WordPress.
Themes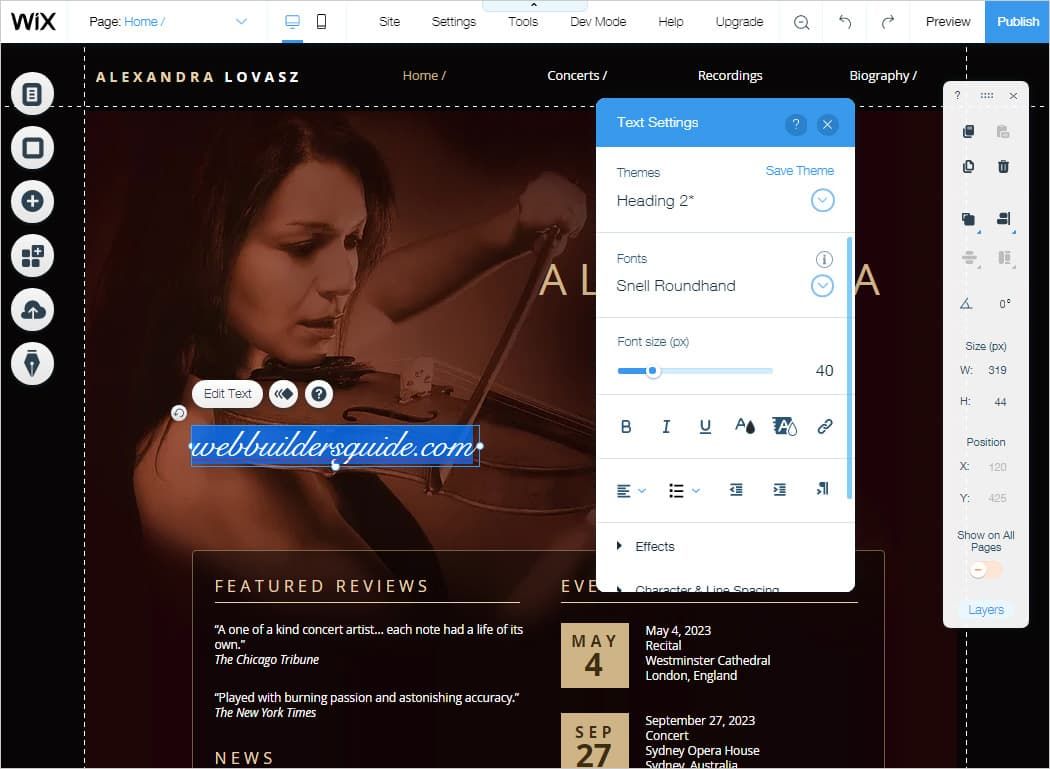 Wix website editing
If we compare WordPress' built in themes with Wix's built in themes, the latter wins easily. Of course, there are premium WordPress themes that are equally good, but they will cost you anything between $25 to $500, which is an extra cost that you don't have to bear with Wix.
Open/Closed Platforms
WordPress is an open source software, with an ever-expanding community of developers who keep on creating plugins, themes, and patches for the software. While the Wix community is not as widespread as WordPress (example, 500+ themes for Wix as compared to 11,000+ for WordPress), it still offers you several plugins and themes, apart from frequent backend code upgrades. Also, both platforms are comparable in terms of the knowledge base you can access online in the form of official forums, third party resources, etc.
Ecommerce
Whole both platforms support ecommerce, Wix offers the facility without the need to install any extra plugin (you just need to subscribe to an ecommerce plan), WordPress requires you to download additional plugins for the same. WooCommerce, one of the best ecommerce plugins, is free to install, but imposes a per-transaction fee. There is no such fee when you use Wix ecommerce.
SEO
Again, whereas Wix offers advanced SEO capabilities with every plan, WordPress only offers the most basic settings. And you need to install a free or paid plugin (of course, free plugin won't offer advanced SEO features).
Dealing with Updates
Wix and WordPress both keep on upgrading fairly regularly. With a Wix upgrade, you won't have to indulge in any housekeeping activity. On the other side, after a WordPress upgrade, you may have to manually update all your 3rd party plugins (some of which might not even be compatible with the latest WordPress version).
Because most modern WordPress websites use several 3rd party plugins, this becomes a major problem which aggravates with every WordPress upgrade. Basic WordPress or coding knowledge generally won't help and you'd either have tobu alternative plugins or pay aprofessional to solve the upgrade-related problems.
More complex your website becomes, bigger the threat of chaos becomes, with every upgrade. It's much smarter to let the product makers (as in the case of Wix) sort all the technical problems in the backend.
Pricing
Wix offers a total of 7 premium and one free plans, while WordPress is essentially free to install. With Wix, you have a known monthly fee, but with WordPress there are additional costs for everything, right from domain name ($12-15/year) to shared hosting ($3-15/month), from premium theme ($25-500, one time cost), and for essential plugins (such as Yoast for SEO, and WooCommerce for ecommerce).
Of course, there are free themes and free plugins, which may solve your problems, but that's not always a guarantee.
Customer Support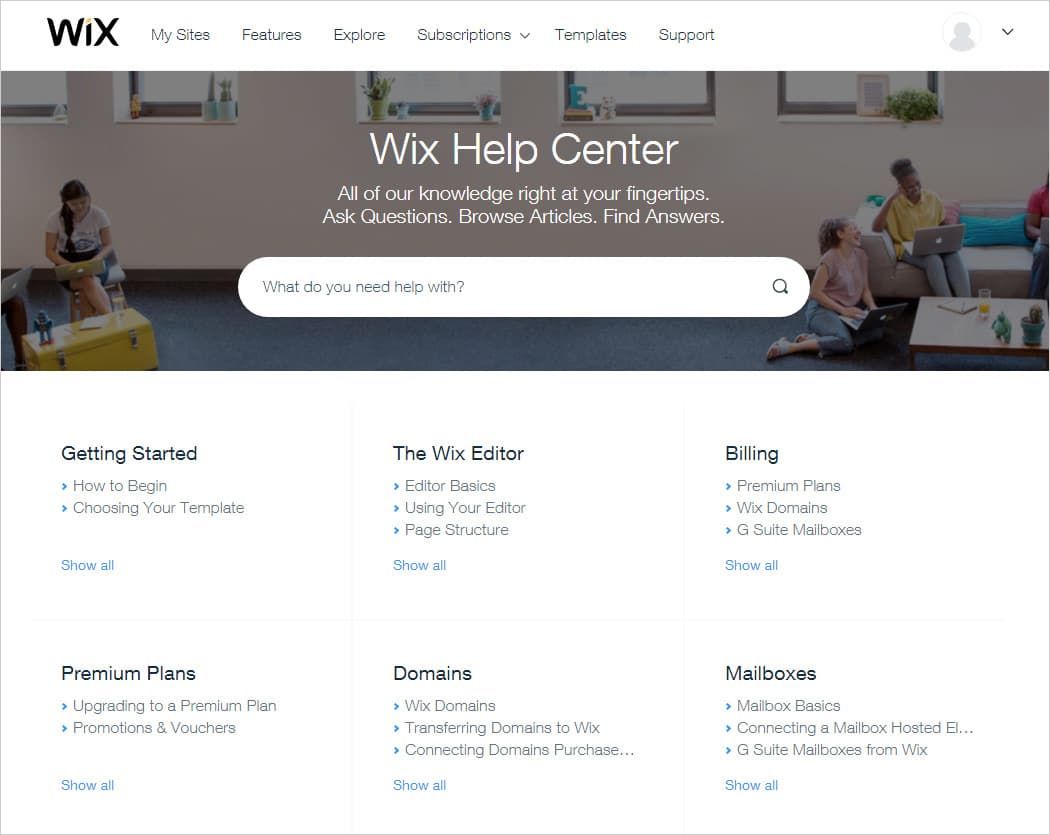 Wix Help Center
Because WordPress is open source, it doesn't have email, chat, or phone support, although the 3rd party developers whose themes or plugins you use may offer some support. Wix, on the other side, has phone, chat, and email support, as well as priority support in its VIP plan.
13. Pros and Cons of Wix
Wix comes with its own share of pros and cons like every other website development platform. We have discussed a few of them to give you a better idea about the site builder
Wix Pros:
User-friendly, Intuitive, loaded with features;
Comes with an advanced ADI framework;
Proprietary drag and drop powered editor which offers unprecedented ease and flexibility in webpage design;
Largest collection of free templates in the market currently;
Very affordable plans, also there is no pressure to upgrade;
Safe, easy payment options like PayPal;
Third-party email marketing plugins in Wix App;
On-board configuration and live editing features, also, WYSIWYG interface for quick previews;
Versatile, flexible and compatible with mobile devices;
Stunning templates and themes for free;
Reliable customer services.
Wix Cons:
Cannot change the template once the site is published;
You can't switch templates without having to redo the webpages;
Wix's monthly fee is pricier than competitors offering similar plans, which makes it an expensive website builder;
Lacks advanced marketing tools;
The limitless design possibilities can cause website creators to lose too much time in experimenting and sometimes defy design best practices.
14. API and JavaScript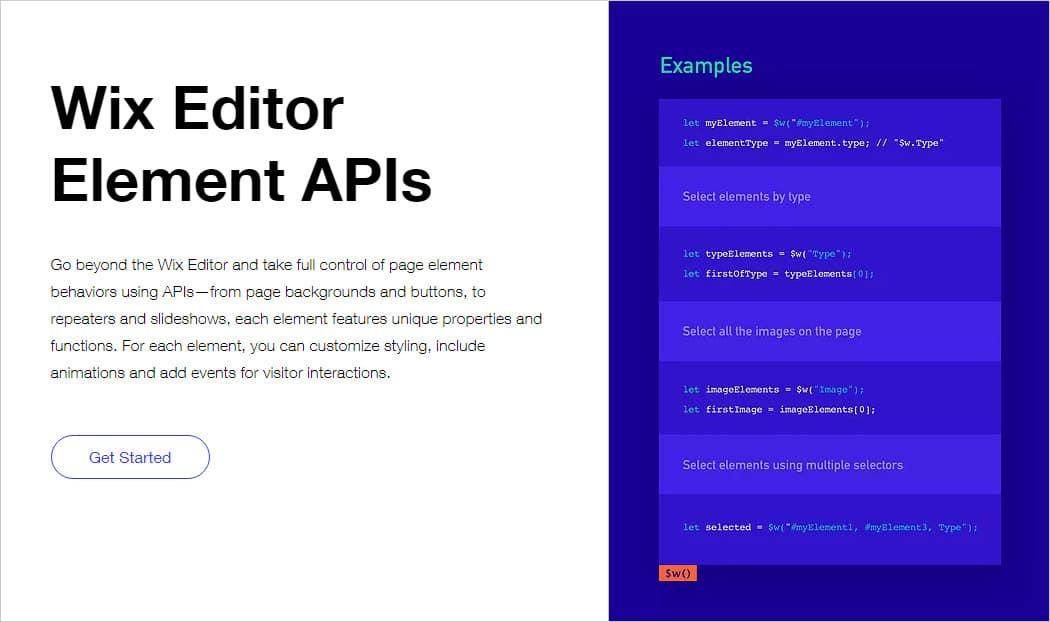 API and JavaScript
Wix is usually considered to be a code-free platform, however, it does allow users access to the core HTML codes and meta tags. The Wix Code feature comes with a new IDE or integrated development environment where you can set up database collections, tweak the technical elements of the website, build web applications, and do more – all via APIs and customized JavaScript codes.
Database Collection let you add all the text, images, and other content you need in a database, which you can then use to create what Wix calls Dynamic Pages. Essentially, this is about using a single design style that can adapt to all rows in your database, which in turn lets you create hundreds of pages without duplicating effort or content.
Wix is now focussing on letting users go beyond the capabilities of the Wix Editor. With Element APIs, tech-savvy and code-expert users can tweak the look and feel of content elements like never before. For this, you have to Enable Corvid in your Wix Editor.
Similarly, you can use JavaScript codes to create and add widgets to your website. Adding javascript is a quick and simple hack provided where people with technical knowledge can access their core code. Other API tools include Wix Bookings, Wix CRM, Wix Data..
15. Does Wix Provide Email?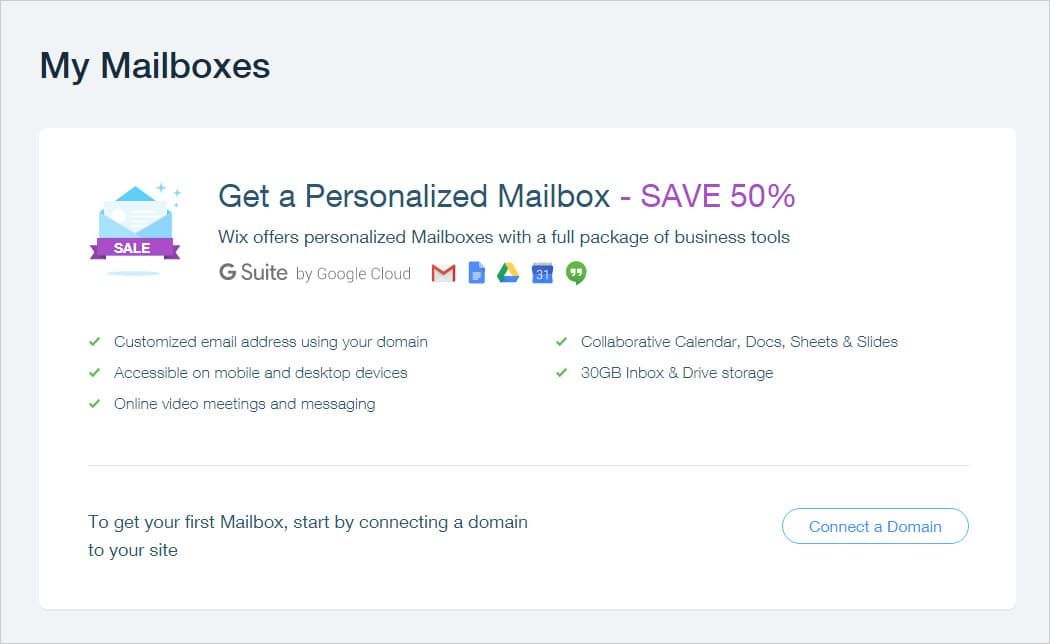 Personalized mailbox
The email feature is not available with the free and Connect Domain plans. But you can get your business email with a domain name (which means you need to buy a premium plan). In all premium plans, Wix users get their customized business email address here for establishing a solid reputation for their business.
Once you have chosen a suitable plan and created a website the next step is to purchase a domain for your venture. Pick multiple mailboxes from the Purchase Mailbox section, choose a subscription package, pay and check out – it's very quick and simple.
16. How Can you Add Google Tag Manager to Wix?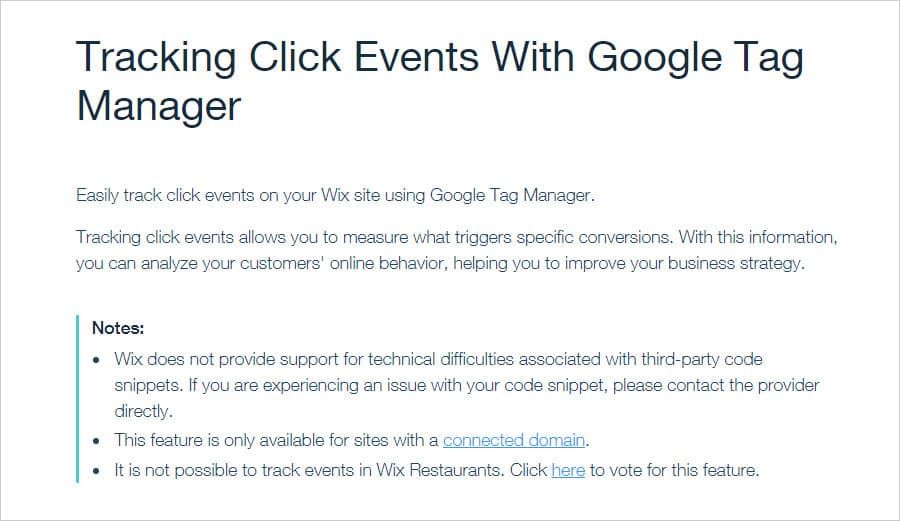 Google Tag Manager
The Google Tag Manager lets you keep all your tags and external code snippets in one place. This makes tag management a lot easier and is available only to sites with a connected domain. First, you have to sign in to your Google Tag Manager account. Then copy the ID from the dashboard and add it to the Marketing Integration Tab of your website.
To retrieve your Google Tag Account ID you copy the id from your Google account and then add the copy it to your Wix code area. Note that Wix tech support doesn't offer help in third-party platforms you will have to contact the service provider directly
17. Wix Support
Wix Chat Support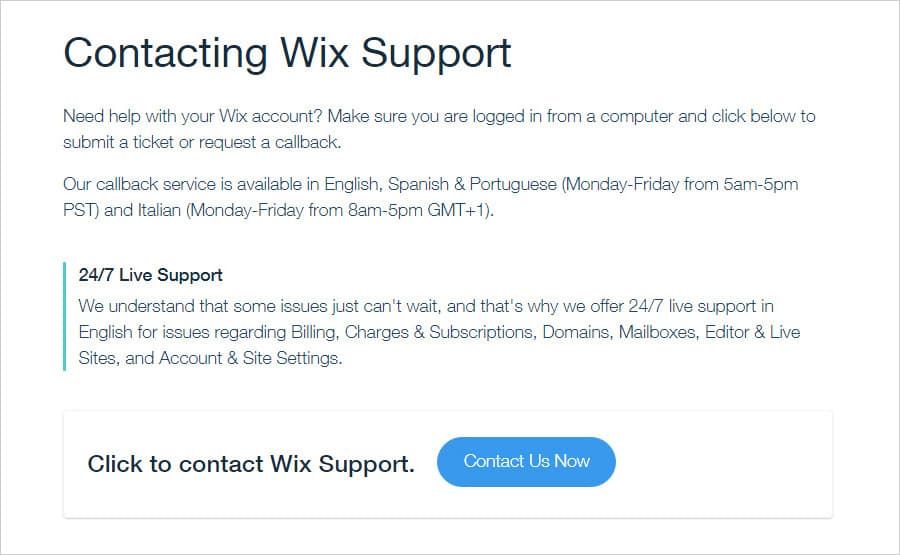 Wix Chat Support
Wix help desk is replete with articles, FAQs and posts on pretty much every aspect of website development and e-commerce. You will be able to find a solution to all your problems here. For more personalized guidance, you can reach out to the team of technical experts and professionals who are always available at your beck and call. The live chat support connects you with an expert who can then help you figure your way out.
Wix Phone Support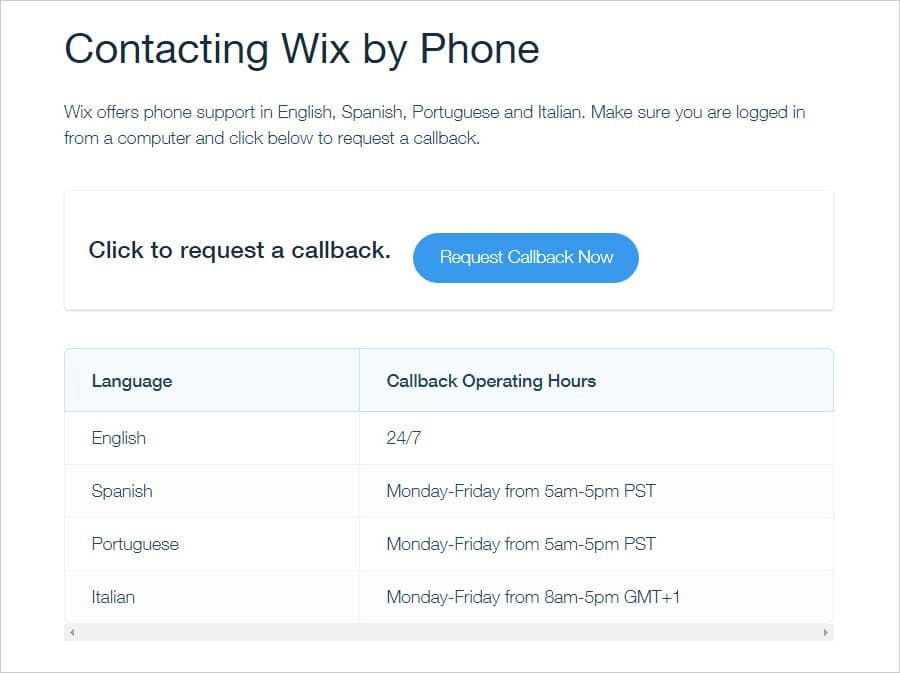 Wix Phone Support
You can even contact the support team and speak to them on the phone. Reach out to us on our toll-free number Call Center on 1-800-6000-WIX (949).
Wix VIP Priority Support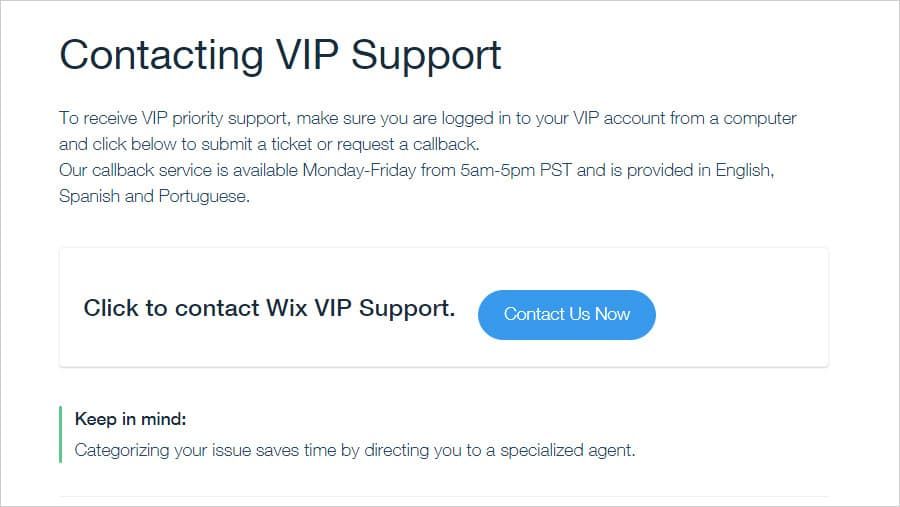 Wix VIP Priority Support
Wix VIP Support is available to users who have subscribed to the VIP plan and have logged in from their VIP account. As the name suggests, VIP support feature offers you immediate tech support in case you face any technical hassles.
Your emails and calls will be top priority thereby saving you ample time and effort. The call back services are available from Monday to Friday between 5am-5pm PST. The tech support is available in English, Spanish and Portuguese.
18. How do I get the most out of Wix?
Today, Wix is the most powerful web publishing platform around, and what contributes to its incredible popularity is the simplicity of the platform. Wix allows you to customize near about everything, thus making it the top choice for both professionals and amateurs across professions. But, the question is, how do you take your website to the next level using Wix? Here are some suggestions you can rely on.
Improve Search Engine Visibility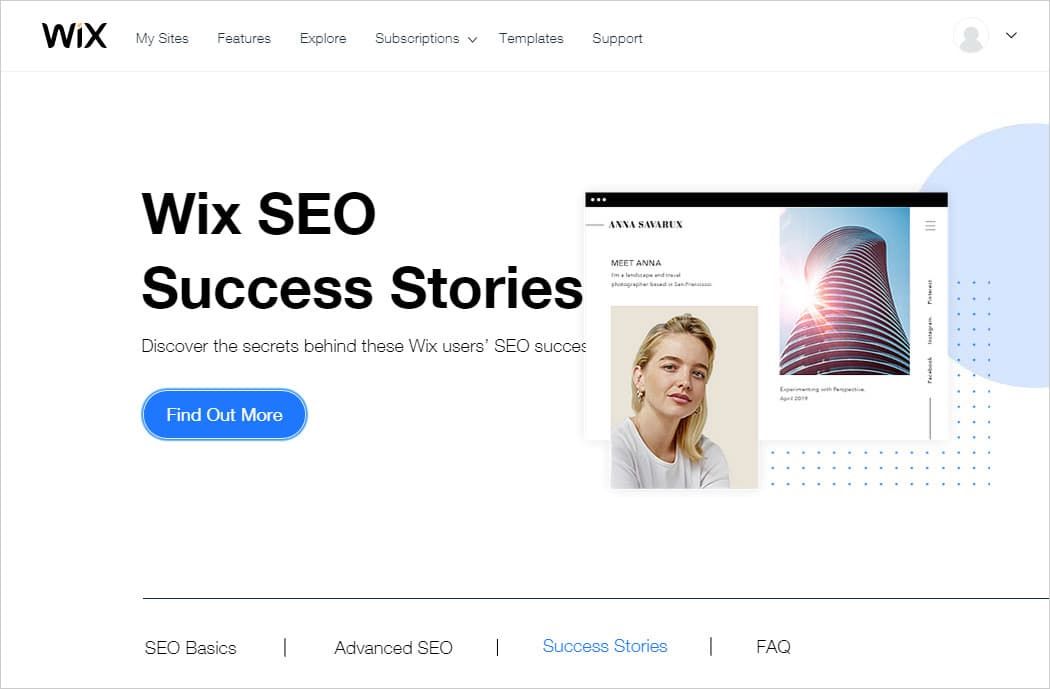 Wix & SEO
Generating traffic for your business is the primary need and in order to do that, you need to ensure that your website is fully optimised. The Wix SEO wizard's suggestions are perfectly suited to take care of all your needs. Another really good way in which Wix users have been abler to increase their visibility is by submitting their testimonials to the Wix Stories section.
Create Beautiful Landing Pages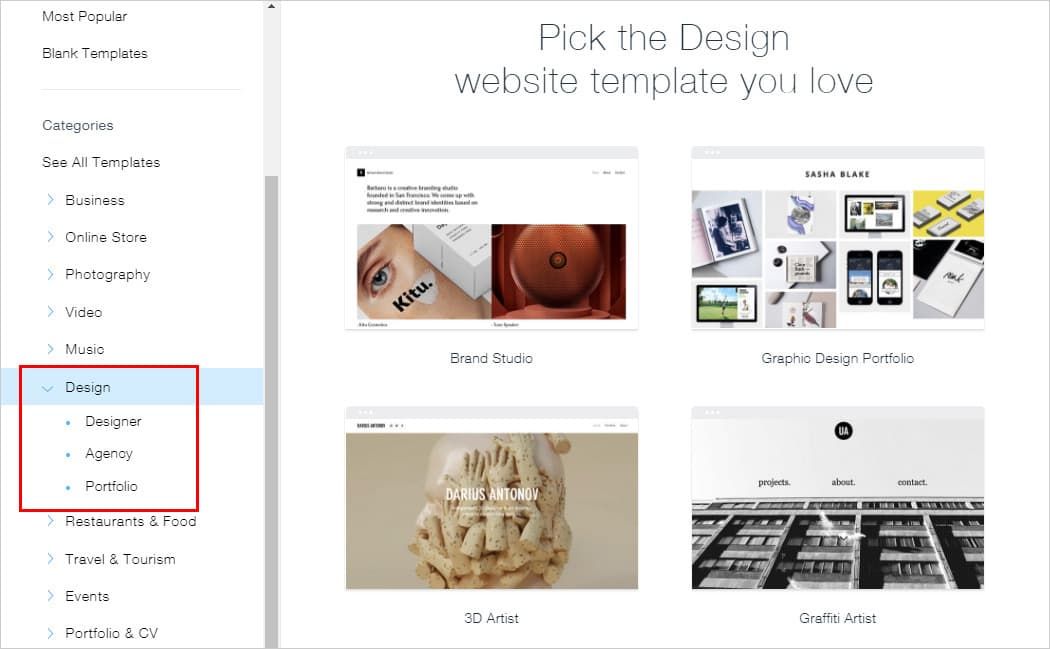 Wix landing pages
A key to increasing traffic to your website also lies in creating spectacular landing pages, and Wix has a host of beautiful design templates to help you with it. Choose the most suitable one and tweak it such that it reflects the personality of your brand.
1. Take care of social sharing
This is the most crucial way of making sure that your website reaches out to as many people as possible. And what better way to do it than to customise your website's Facebook thumbnail? After you hit publish, you can share your website directly on Facebook and Twitter from the Wix editor. This also helps in adding consistency for your brand across channels.
2. Utilise Wix of the Day
To give its own push to the websites using its platform, Wix has the Wix of the Day feature, which selects the most beautiful of sites created by its users and then gives it its own publicity push. Not only can you take design inspiration from that, but can also enjoy a massive push if your website makes it to the Wix of the Day.
3. Work on the aesthetics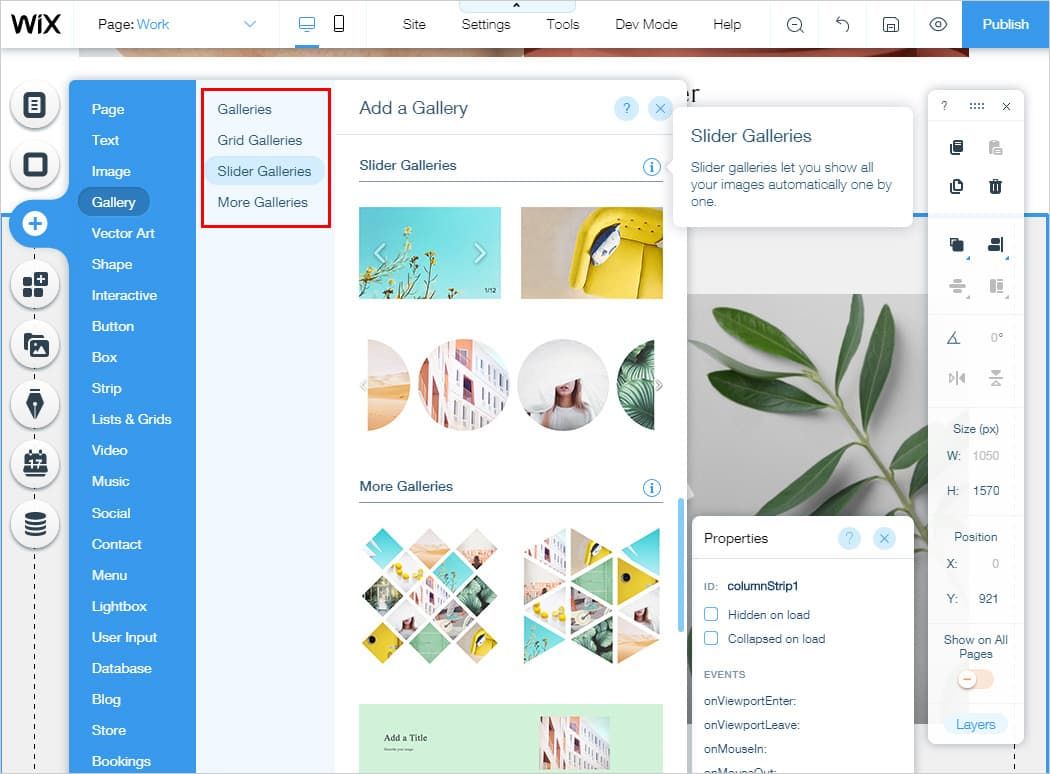 Aesthetics of Wix websites
This is the next important bit. Nothing works better at attracting traffic than visuals. And Wix offers a ton of features to help improve that. There is the built-in Wix image editor with customizable options for both beginners and advanced users through which you can enhance your images. The beautifully animated picture galleries can take care of high image load by giving each of them a fresh and professional look.
4. Add great images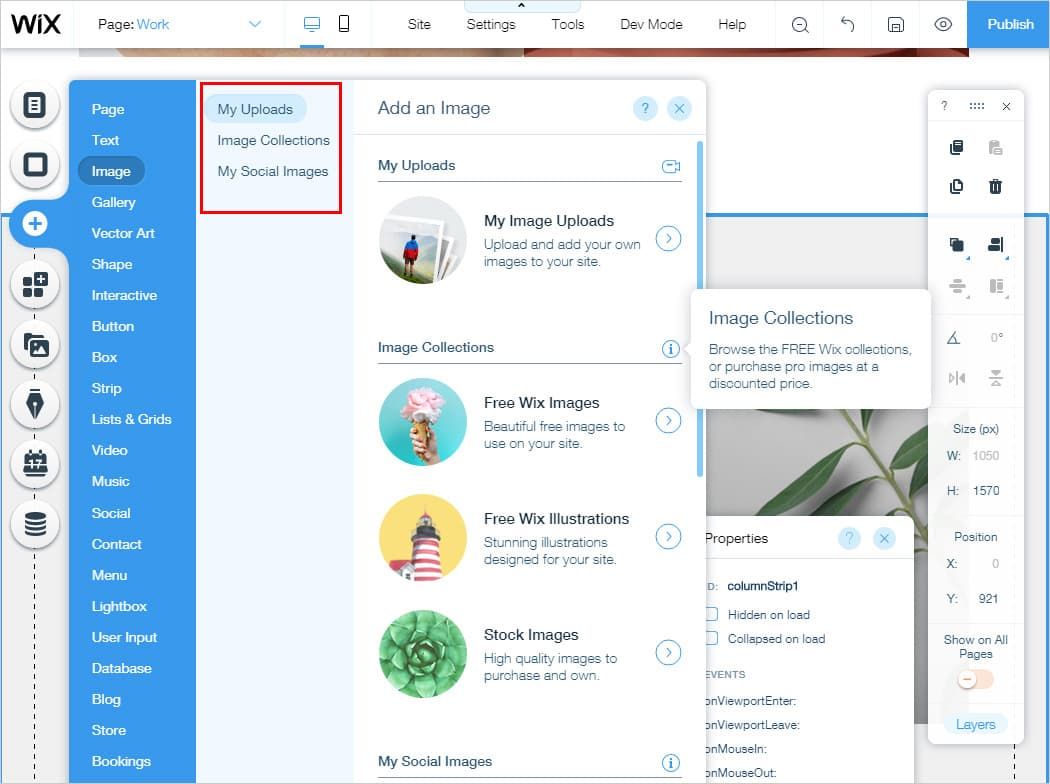 Image upload
A stunning background is very important to add to the visitors' pleasure and you can do that with the help of your own high-resolution image. The Wix Clip Art library has a huge selection of icons to help you visualise your concepts. The world has realised their importance after the emergence of Flat Design.
5. Add a news feed
A news feed seals the final bit of the aesthetic deal. It also serves two very practical purposes- the constant stream of content creates a sense of continuity and gives added value to your visitors, and the addition of relevant text improves your site's SEO. If you want to create, style and display current news related to your site, there is the Latest News app to help you with it.
6. Stay connected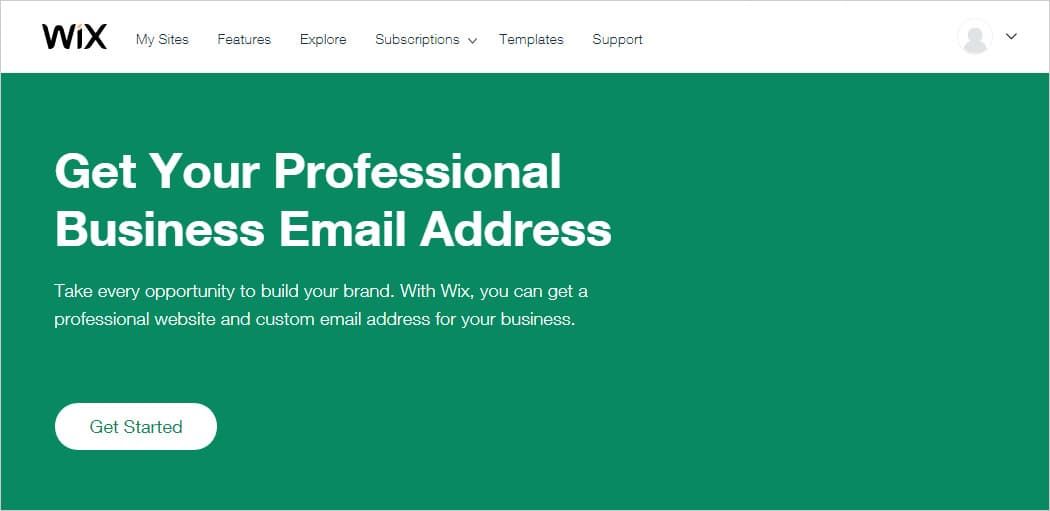 Business email address
Using free email services is something a lot of small businesses do, but it cuts down on the credibility of the business to a lot of experienced website visitors. With the Google App email option, you can create a personalised email address echoing your domain name.
7. Go for coupon codes
Coupon codes are a great way to add traction to your online shop. Use newsletter, social media (especially Facebook) campaigns or reach out to individual clients to ensure their distribution. And to help you with the newsletter there is WixShoutOut. Its fully customizable drag-and-drop editor makes it really easy to use. And it is very foolproof because it is already integrated into your Wix website account.
8. Analyse your stats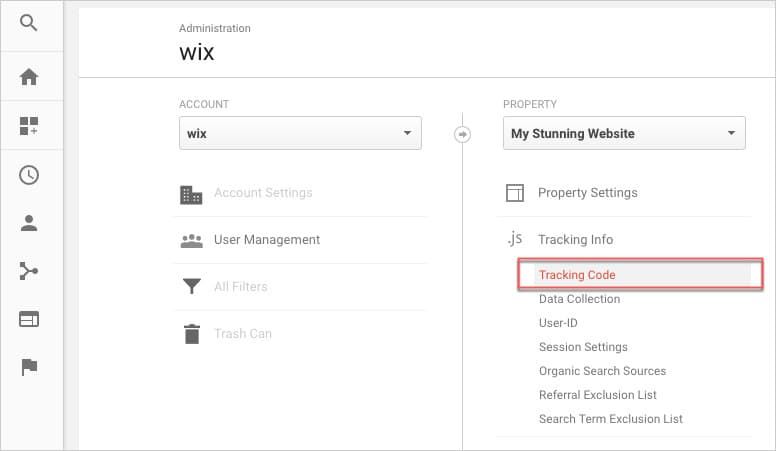 Website analyze
Analyzing your stats is also a great way of ensuring that you know which areas of your website you need to work on, and Google Analytics, GoSquared and Web-stat are there to help you with the tracking.
NOTE: Wix is totally mobile friendly. And its high customizability also takes care of a lot of the coding, meaning you don't need to be a coding expert to get the most out of it. And if you are not comfortable with coding at all, there is the Wix ADI to help you build your website. With over 200 Apps and services, Wix enables you to take care of your website anywhere – at your workplace or while you are on the go. And you also get a lot even if you are building a free website. As they say, building a website has never been easier.
19. How Can You Improve Your SEO Wix?
With Wix, creating a website has become much easier even for people with 'zero-coding' experience. The modern techniques of drag-and-drop let a user create websites with a simple template.
How do you make the most of the Wix? What Words do you anchor to get more visitors? How do you make the SEO work at its optimum best in Wix? Wix has stellar SEO tools that help webmasters improve their websites' search-engine friendliness. Ask no more, as, without further ado; we look at how you can improve your SEO, Wix.
In-built Tools
SEO Wiz: A built-in tool by Wix
Wix SEO Wizz
If you're completely unaware about the math and algorithm that follows SEO and other web tools, then don't worry, Wix has got your SEO demands covered by this free tool called SEO Wiz. The tool asks you a few basic questions, upon answering which, you will be guided by the tool with steps to take to improve your existing SEO.
67% of Wix users have benefitted from SEO Wiz tool that has catapulted their webpages among the top searches in Bing and Google. Google itself has acknowledged the way SEO Wiz has improved the ranking of the websites and noticing the appearance within seconds of publishing.
Using Local SEO by Wix Site Booster App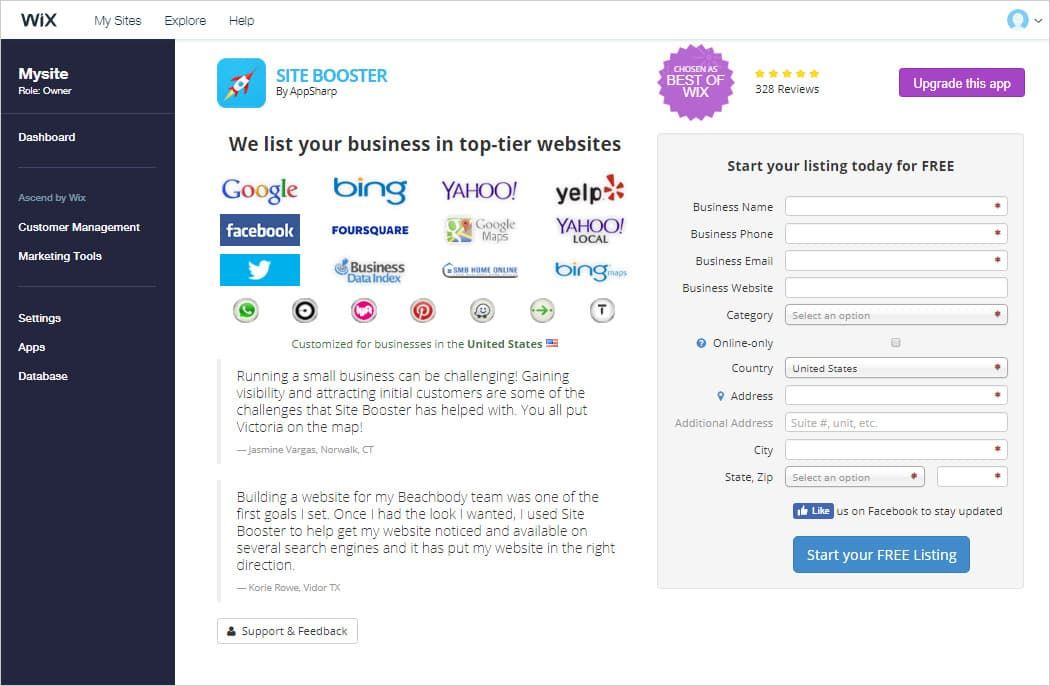 Local SEO by Wix Site Booster App
Being a local business has its boons. Word of mouth promotion and marketing works wonders for the businesses but using local SEO can give your business a boost. The chances are that customers are lurking to be found,and some are looking for you online.
The Wix Site Booster App lets you use all these opportunities and register yourself on maps and websites that make appearances on the top results for that particular location.
Structuring the Website and Adding More Backlinks
Structuring the website is an essential component of your SEO as it makes easier for the search engine bots to maneuver through the website and its hierarchy. By structuring the website (in-built in Wix), Wix gives you instant results like improved metrics- time spent on the website and visits on the website.
The improved metrics are essential to improve your search engine ranking as these factors are taken under consideration when ranking the website. As all the templates available in Wix are already structured, you don't have to worry about any of these intricate details.
Mobile Optimization for Websites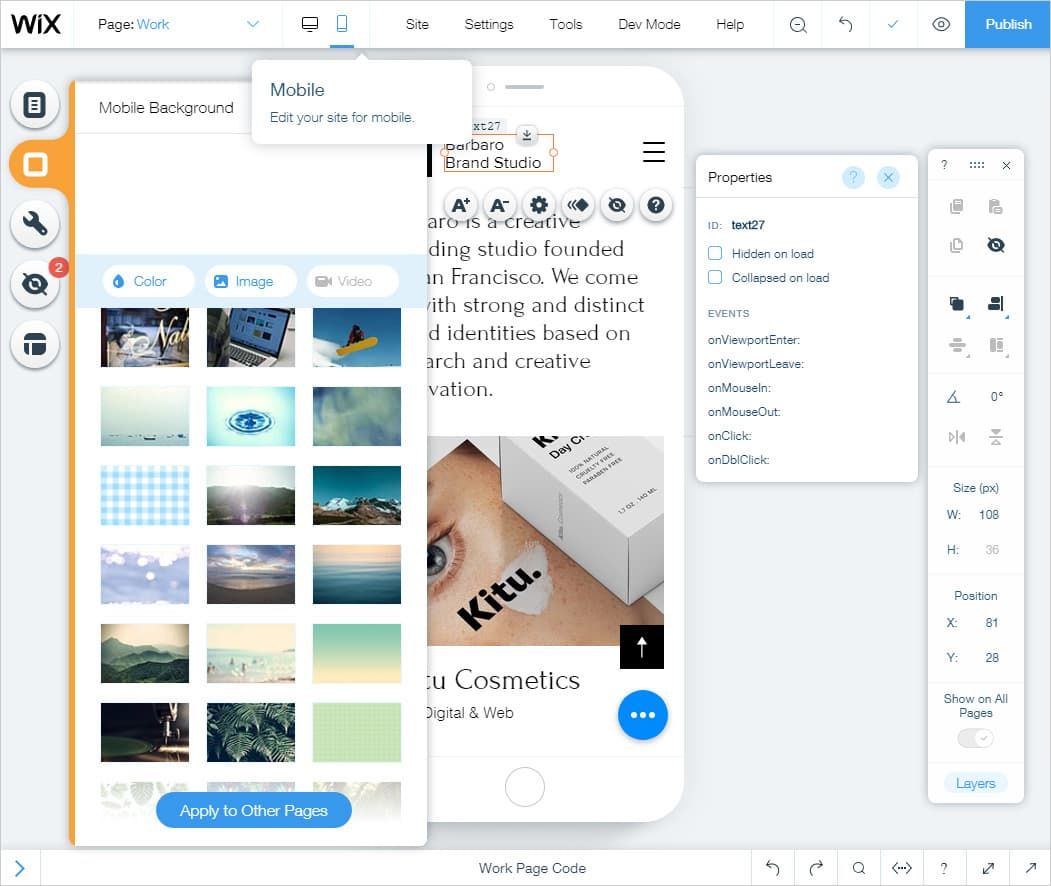 Mobile optimization for websites
More than half the searches globally are done through mobile devices. If your website is not mobile-optimized yet, you're losing a big chunk of potential visitors. Hence, having a mobile-friendly version of the website is essential and non-negotiable.
With Wix, it is super easy to implement AMP(Accelerated Mobile Pages) with built-in tools that rapidly load the webpage on your mobile device.
SEO Through Content by Using Wix
Using Unique Descriptions and Titles for Content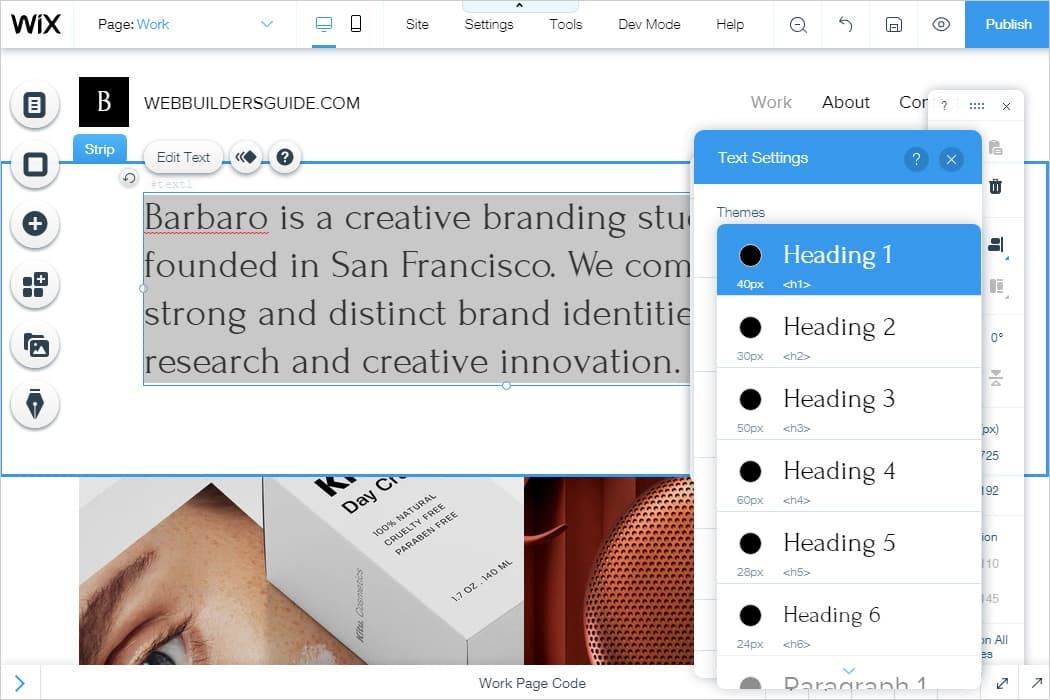 Titles and descriptions
Repetitive content will confuse the SEO tools when ranking your website.Using Wix SEO Wiz lets you tweak the descriptions and titles in such a way that your SEO aspect is class A. The tool also gives suggestive headings for all your content to make it SEO friendly and have high searchability.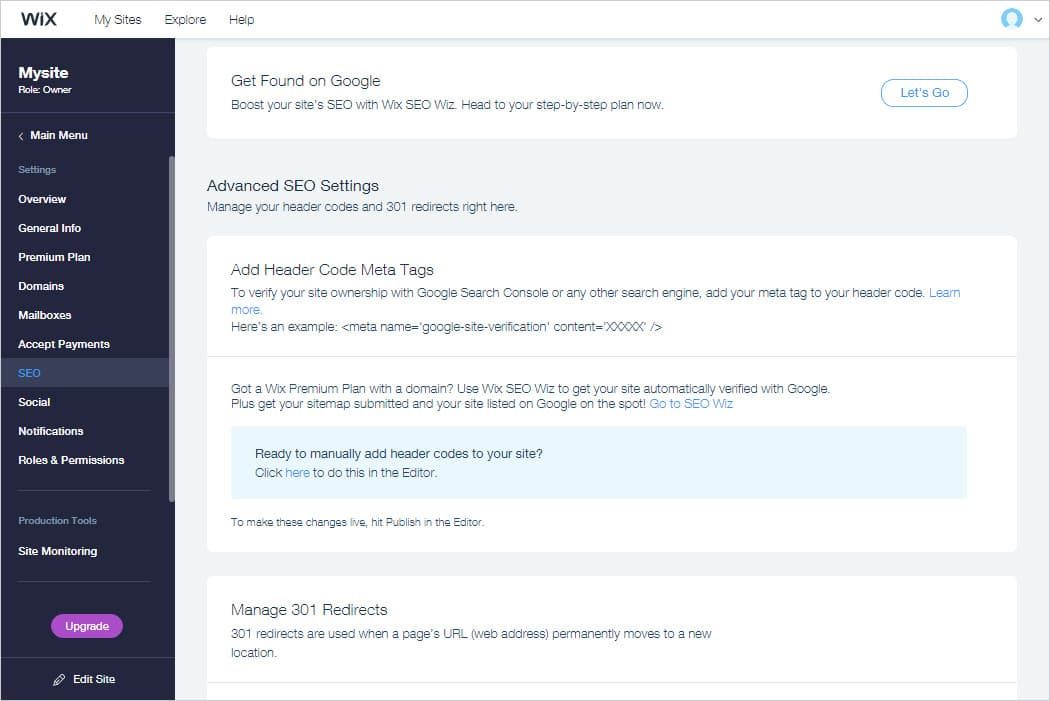 Wix SEO
Apart from these, Wix also lets you personalize page URLs to optimize them for SEO. Image alt attributes, 301 redirects, heading structure (h1 to h6 for regular pages, and h1 and h2 for blogs), SSL encryption – all increase Wix's SEO appeal.
Writing Impactful Content that Increases the Value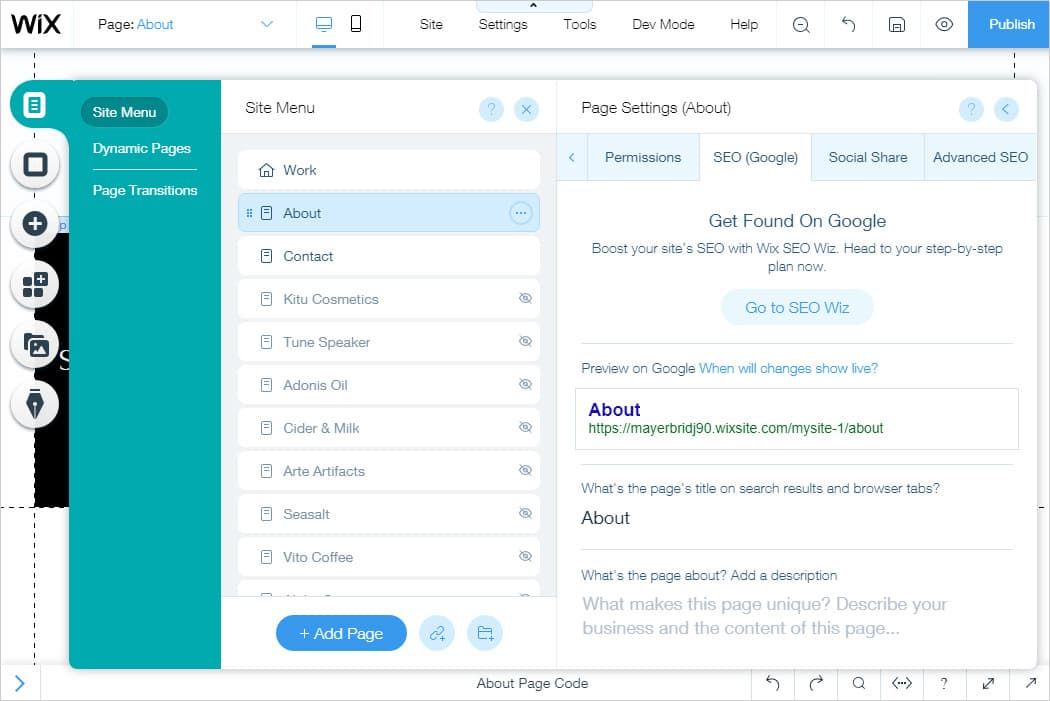 Content writing
Including smart keywords in your content and regularly updating them is the key to appearing on the top of the search page and then create an impact on the user. Content is one of the most engaging aspects of any website and using that to draw more visitors in an art that is made easy by Wix Site Editor.
Because of seamless integration with Google Analytics and Google Search Console, Wix lets webmasters stay on top of important keyword stats and research for their website. You can easily use the insights on keywords to optimize your content for better search engine visibility.
Let Images Have A Description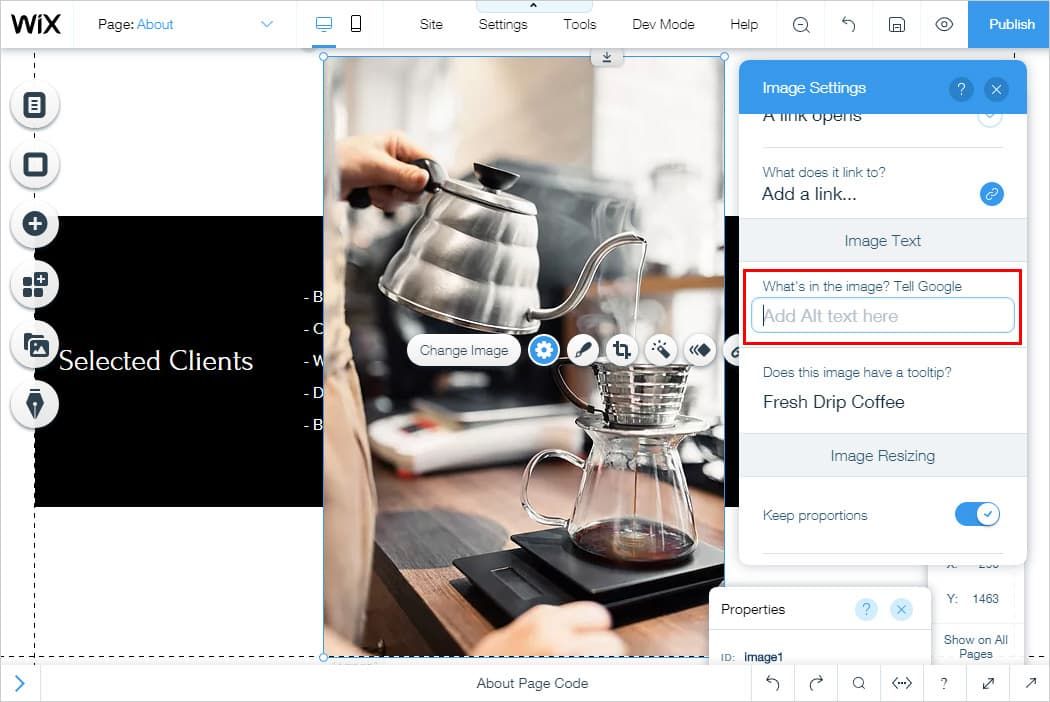 Alt text for images
It's known for a fact that images, videos, and multimedia boost the user experience of your website. The chances are that 50% of the users find you on google search through searching for images. Google is unable to read the images as we humans do; hence, adding captions to images is crucial to be found.
By describing the images through the pre-built feature on Wix, you improve your chances of being found on both the web search and image search feature of Google. If you are able to provide the right picture, you'll have a happy user, which means only one thing- improved SEO.
Start with these SEO best practices today to boost your websites' visibility online.
20. How To Develop A Site On Wix In 2 ways – Step By Step Guide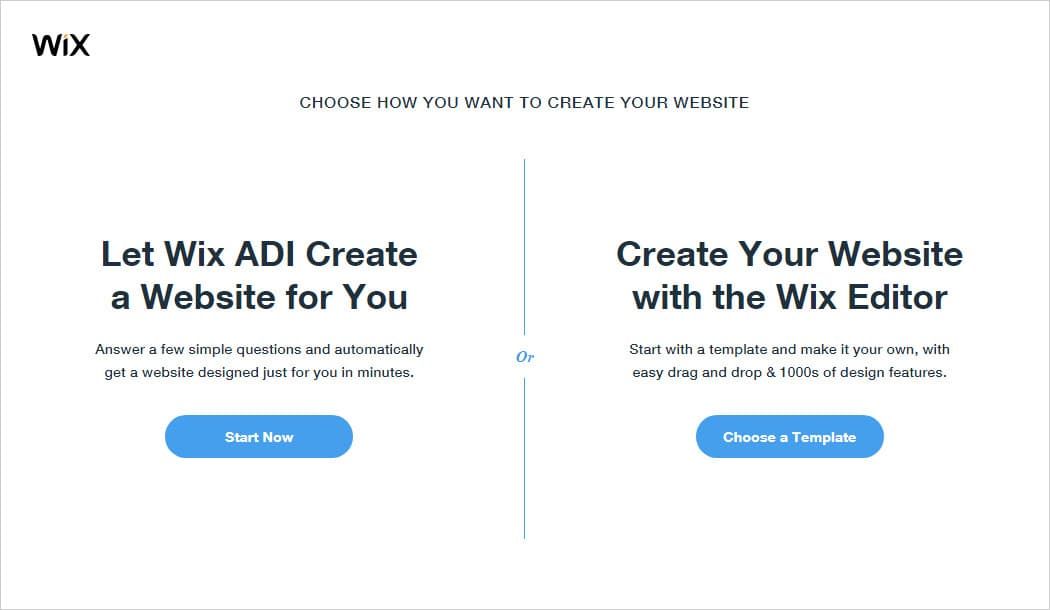 How to start building a website on Wix
There are two ways to build a website through Wix- The Wix Editor and Wix ADI. Wix Editor is a 'plain-Jane' and a simple method of creating a website from scratches through the drag-and-drop technique. You'll have around 580 templates to choose from and then tweak them around to fit your business needs. The more advanced version of Wix utilizes Artificial Intelligence into designing and is known as Artificial Design Intelligence (ADI). Wix ADI asks some questions from the user regarding the purpose of the website and once it gets all it needs; it creates a stunning website quickly.
How to Build a Site via Wix Editor?
Step 1: Strategizing Your Brand's Website
Unless and until a firm idea about the website's purpose is developed, it's usually futile to create the website. Focusing on branding and marketing strategies would be the initial step towards creating a fabulous website. Further steps like defining brand identity, researching the competitors, identifying your target audience/market and preparing consistent branding material can help along to prepare a well-devised plan. These steps make the branding strategy a tad clearer before starting to develop a website.
Step 2: Signing Up for Wix
The next step is to get yourself registered with Wix. For signing up with Wix, you need to provide your email address and create a password for your account. From the next time, you do not need to register anymore, you require a username and password that is provided to you by Wix. Just use the same email and password for logging in.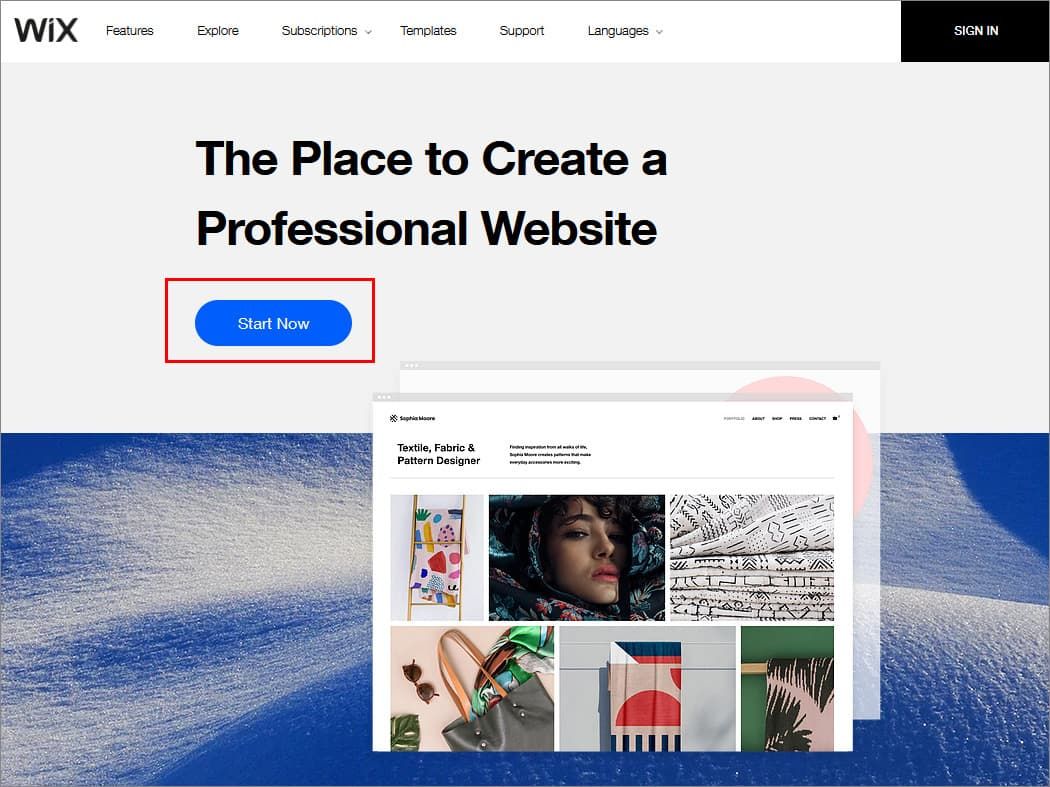 Signin up for Wix
Step 3: Approaching the Design via Wix Editor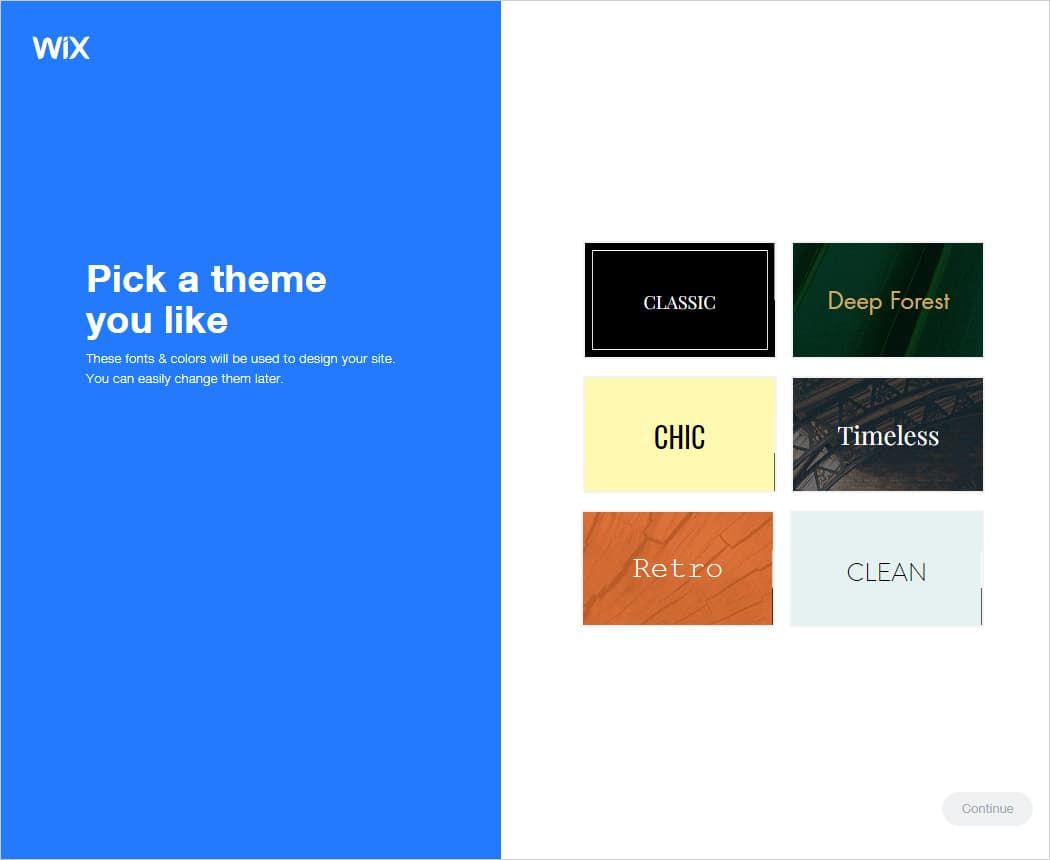 Choosing a theme
Wix Editor will ask some basic questions like, 'What is the name of your website?', 'Does your website needs any additional features?', etc. You can upload your brand's logo if you have one. Lastly, choose a theme for your website and remember that the theme is about how your website looks and feels which is totally different from templates.
Step 4: Choosing the Wix Template for a Pre-built Site
Choosing a template
Click on 'Create a New Site' option from the top-right corner of the page that has a drop-down menu labeled as 'Site'. Next, choose from an exciting range of options for websites that are available to you. Once you've maneuvered this, then choose from 580+ templates that are offered by Wix. If you want to narrow your search, use the template filter or the categories and sub-categories search section.
Step 5: Adding Functions and Site Elements
Once you have your template ready, it's time to tweak around and shape the website according to your needs. For this, first, choose a background from the numerous options available to you. The color, illumination, hue and the contrast of the background can all be adjusted with a toolbar. A user can upload an image of your choice as a background for high-customization. The background is not limited to images only, as you can create a video background too.
Further, add a few quintessential design elements to your website to give it a fuller appearance. These design elements can be but not limited to: images, texts, text blocks, videos, blog, music, gallery, button, box, slideshow, list, menu, contacts, social, etc.
For special websites, you can opt for the various functions like blogs, RSS feeds, Wix App Market or a 'bookings' section.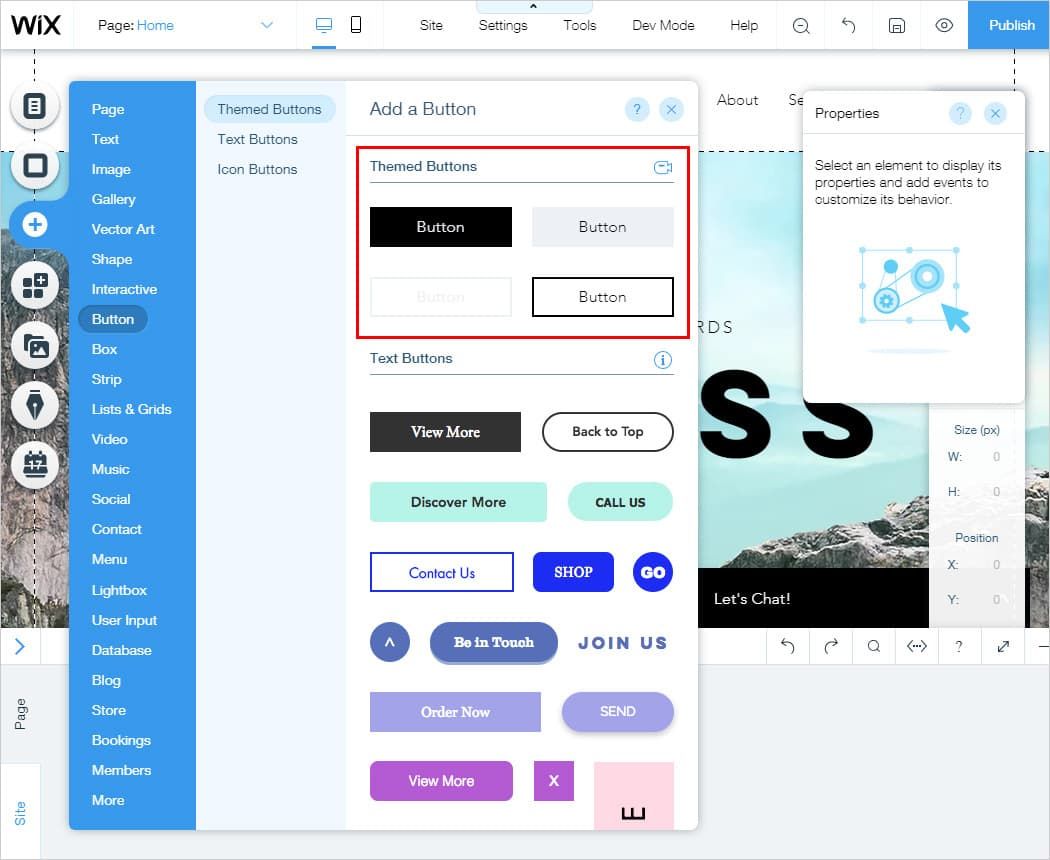 Adding buttons
Step 6: Set Up a Blog, eCommerce and Add Applications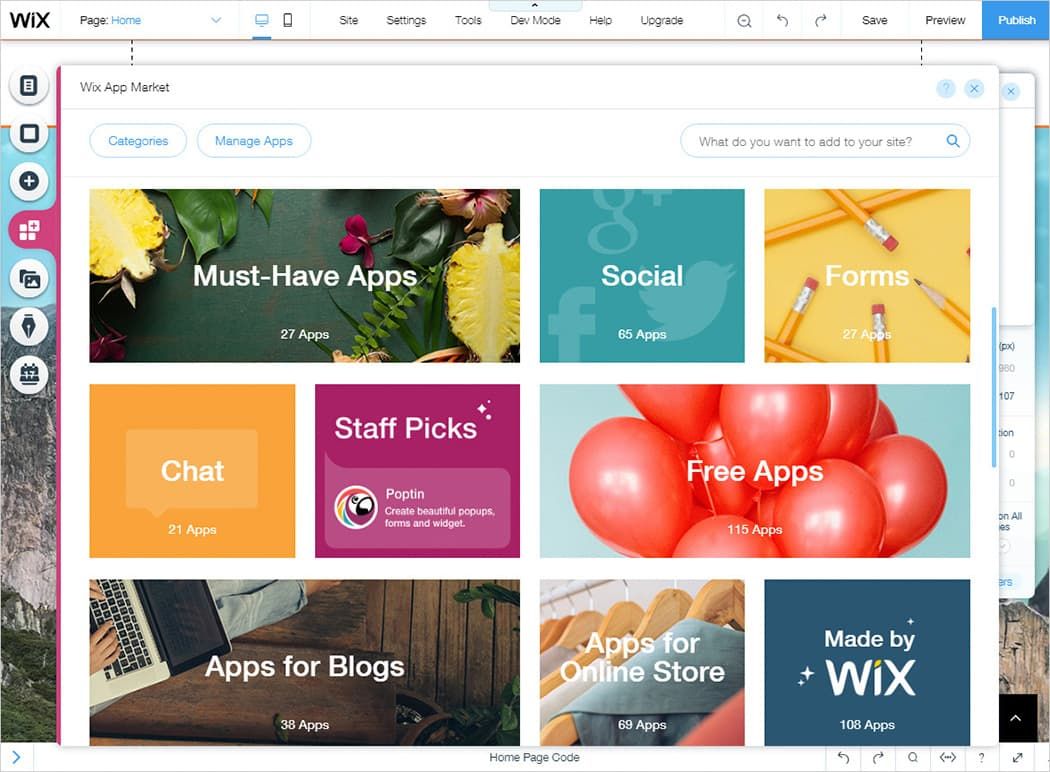 Adding app to a website
From the 'blog manager' menu, select 'add blog elements' option to add a blog to your website. Even though it's not a compulsory addition, but having a blog gives the website a lot of credibility and better connectivity with customers as it presents something else apart from buying and selling.
Use the Wix App Market to add extra applications that can be quite handy for your website. eCommerce websites can use the online selling application or the online 'store manager' application. Basically, the app market makes your website more trendy and attractive.
Step 7: Publish Your Wix Website
Publishing a website
To publish your website and then go live immediately, just click on the Publish button on the top right-hand corner that says 'Publish'. You're now live and ready to host users.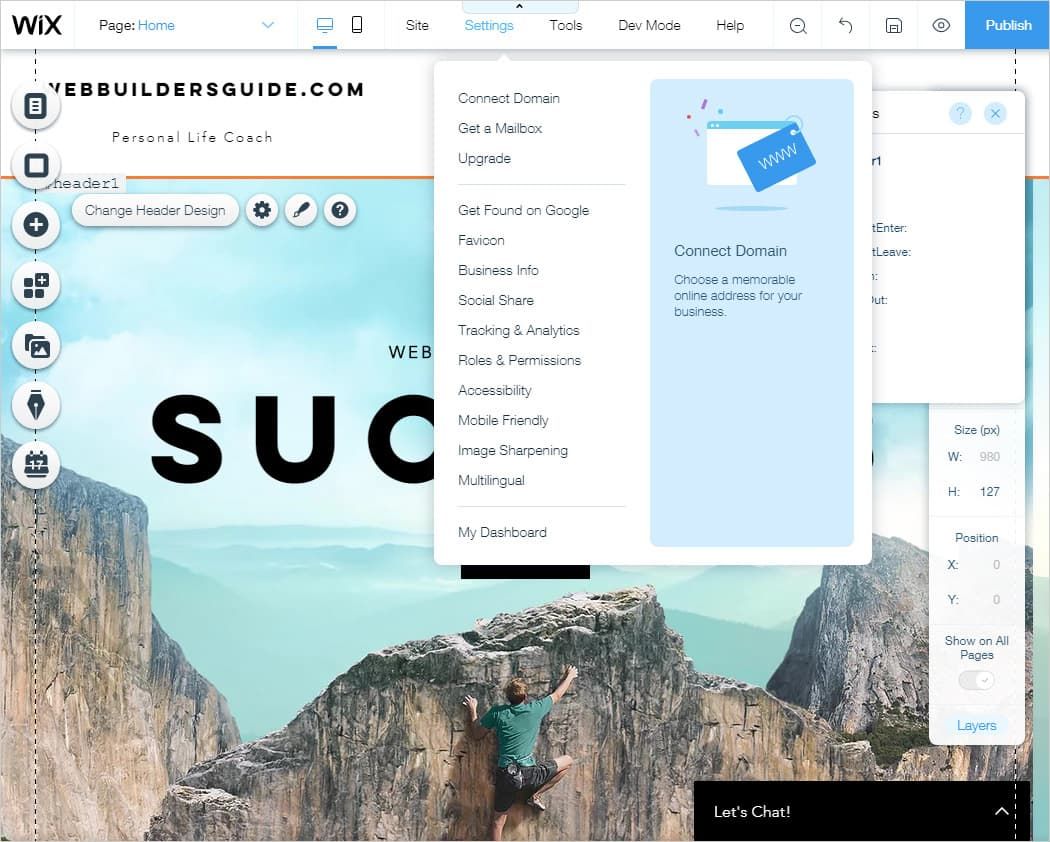 Website is live
Once you're done with publishing your website you can keep track of the progress, RSS feeds, SEO and site management tool.
How to Build A Site via Wix ADI?
Step 1: Get Started with Wix ADI
Sign-up for Wix using an email address and a created password. Signing-up is free and requires no additional card details. Once, you've created the id and password, you can use the same log-in details from next time. Remember that Wix gives a free trial for a month after which you can decide what plan to take from next time.
Step 2: Approaching the Design via Wix ADI
After you have successfully registered and logged in, browse to the top right corner that is labeled as 'Create a New Site' under the 'Site' option. Then choose the option that says 'Start with Wix ADI'. The next question that immediately pops up to the window is regarding the type of website that you want to create. Answer the question, 'What kind of business do you want to create a website for?' and let the ADI take care of the rest.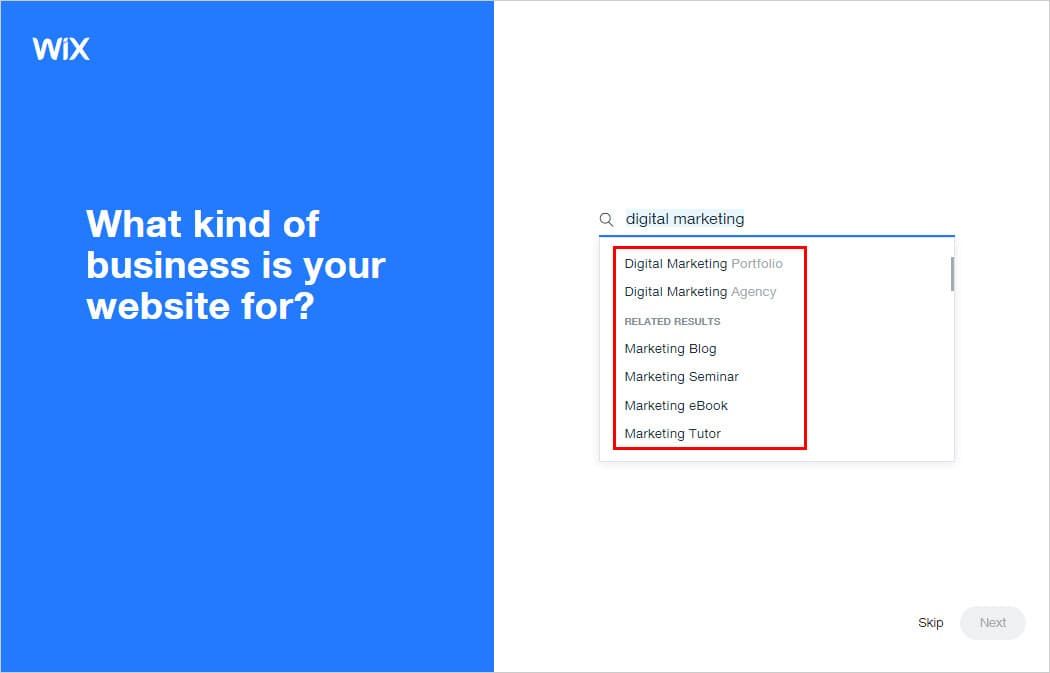 Choosing a busines niche
Step 3: Adding Features To Your Website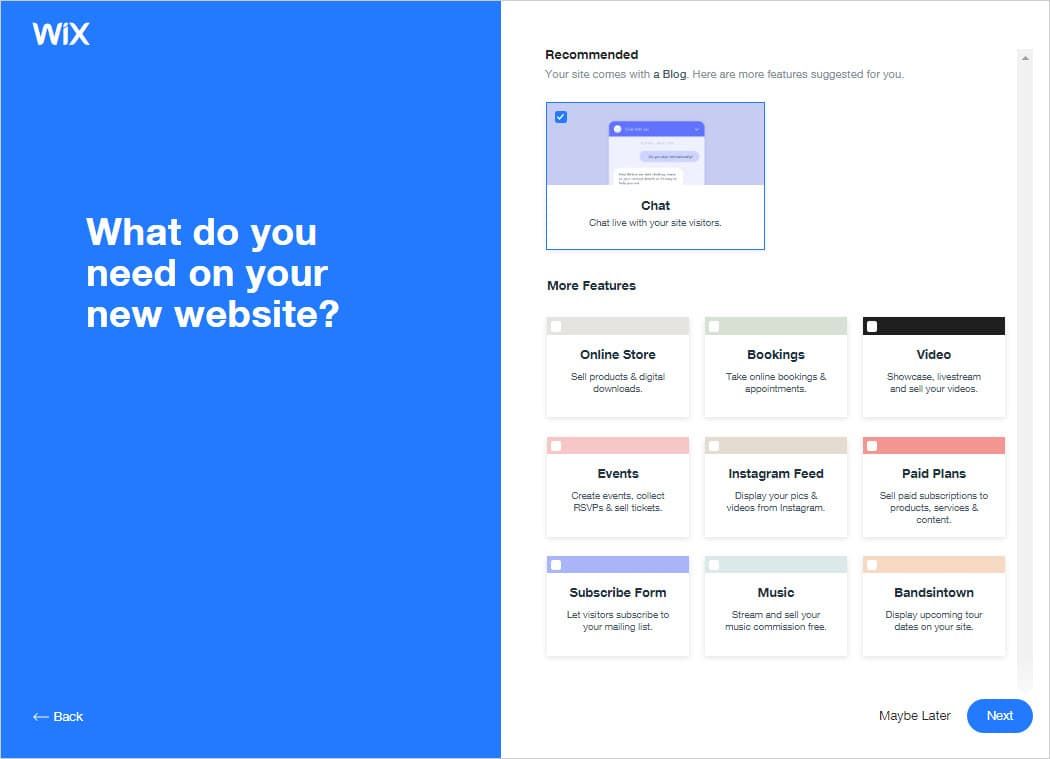 Adding features to a website
If there are any desirable features that you want to display on your website, they should be mentioned when the ADI software asks for the trivial information on the start page. If you're looking to create a blog, sell via an online market or to take appointments and bookings, you can choose them via the optional features page. Next up, the ADI will ask for a name for your website and if you have any, then a business address and contact details. While answering the questions, try not to skip or miss any questions as they are what form the basis of customizing your website creation with ADI. For more accuracy and relevance, answer as many questions as you can.
Step 4: Choosing a Design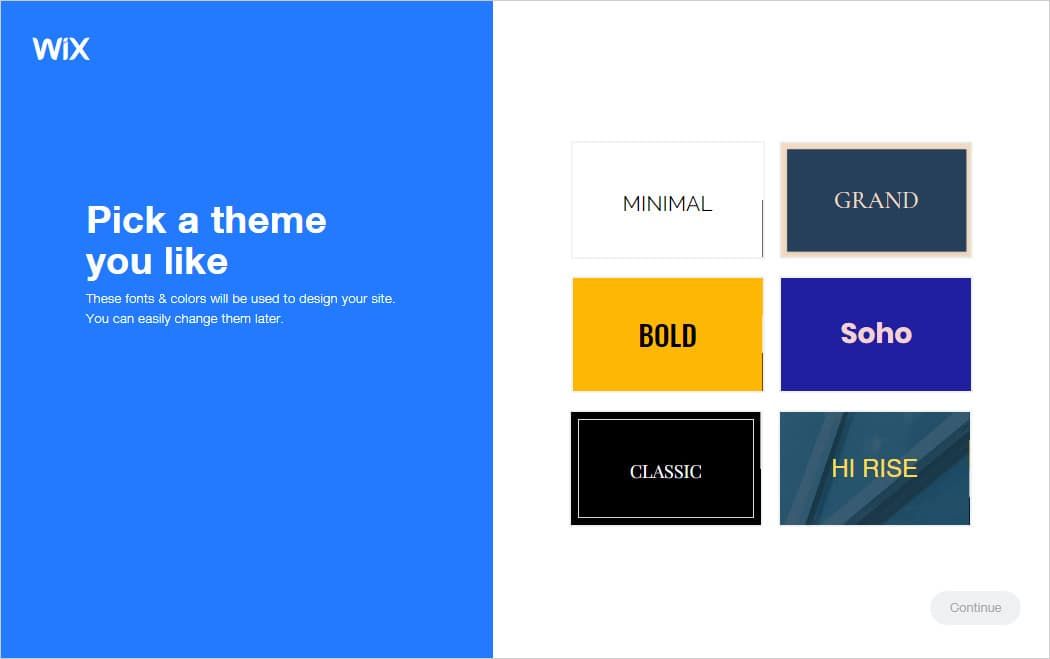 Choosing a design
Once you've got your preferred feature selection and important business information, the ADI from Wix is almost ready to create your website. The following screen will ask you for a preferred color scheme to design the outlook of your website. You can choose from a range of in-built options available to you as quick designs. The design of your website will be based on what kind of audience do you want to attract or who are the people who'd be browsing your website. Do not hesitate if you don't like the design as you can always change it later if you don't like it.
Step 5: Selecting a Style
Are you satisfied with the overall design of the website?! If not, then you can tweak and customize as many times as you'd like to till you get an absolute peach. You can add media, change the fonts and add applications that would make your website more interactive. It's quick, it's easy and it's accurate! Just what every website designer needs, what everyone needs.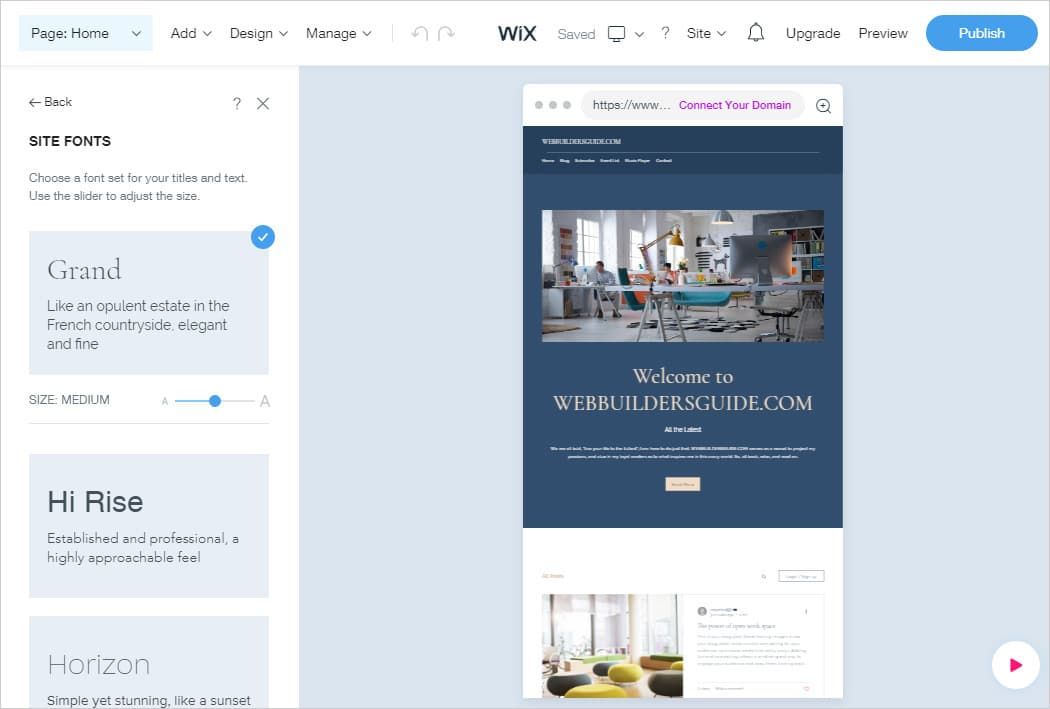 Selecting a style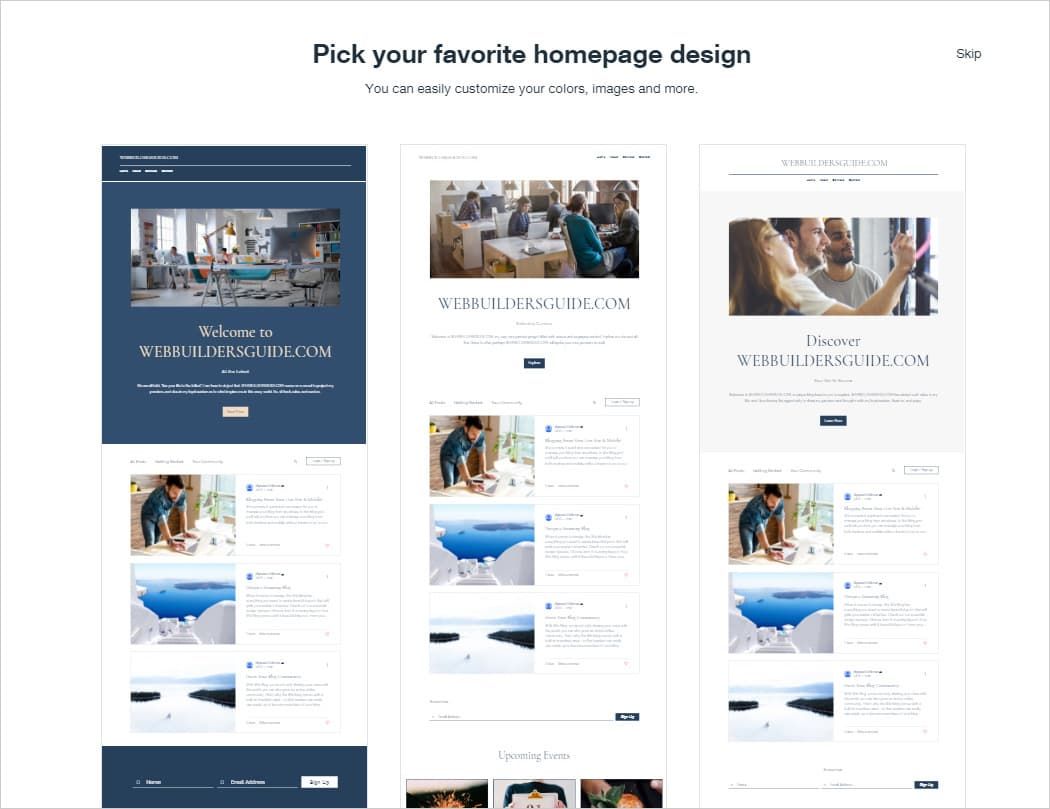 Selecting a home page design
Step 6: Publish your Site
After you have finalized the design and style of your webpage you can publish the website by clicking the 'Publish' option on the top right-hand corner.