My name is Lesley Haught, and this is my website dedicated to website builders that I've run since 2012.
I'm a professional web designer and I created my first website design in 2005. Since then, I have been working as a full-time website designer, freelance web designer and developing websites for clients as CEO of my own small web design agency.
The irony is that I've never been a fan of website builders. With the skills and my web development team, I could design any website I wanted. I had no need to use website builders.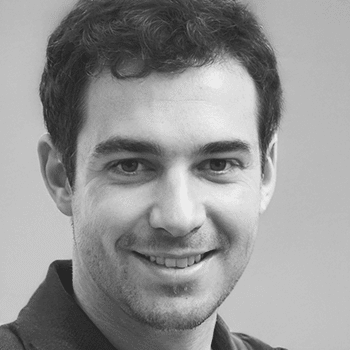 But in 2008, a friend gave me a link to a website built on a new (at that time) website builder – Weebly. What I saw was very different from the simple and crooked websites done on Blogspot. Moreover, this website not only looked good but also had a well thought out structure. Finally, he had monetization on Google Adsense.
And to my surprise, it was created by an first course student who didn't have the slightest knowledge of HTML and PHP.
Curious, I registered a Weebly account by myself and tried this website builder. This is how my dog got her own website 😉
Of course, no magic happened – the websites built on Weebly were inferior to the websites that I created with my team. But this website builder could be used by any novice user, and it took years of study and experience to become a web designer like me.
A year later, I reviewed the best free website builders for our corporate blog. And a few more years later I launched this website that you are reading now – WebBuildersGuide.
Initially, WebBuildersGuide was much simpler than it is now and consisted of only 5 pages. But the number of website builders in the world was growing, and I created more reviews once I had free time.
Now it is more than 50 pages of ratings, reviews and articles dedicated to website builders.
What's new am I planning on WebBuildersGuide?
I'm constantly improving WebBuildersGuide and here are my plans for the future:
More website builder coupon codes
Since my readers would like to get more affordable prices, I plan to launch more coupon code pages, similar to the existing Wix and Bookmark coupon codes.
To create a new section in Cheapest website builders
Cheapest Website Builders review does not currently compare the most affordable Ecommerce Website Builders. I will fix this soon.
Even more website builders beviews
I'll add more decent website builders to my top review – Best Website Builders. The more choice, the easier it is for my readers to choose the most suitable one.
Affiliate Links and Honest Reviews
WebBuildersGuide is monetized through affiliate marketing programs and therefore contains affiliate links for some website builders.
This means that I will receive a small referral fee if you click on such a link and buy the product you like. But you will not be charged any amount for this.
I can confidently assure that the presence of an affiliate program is not a determining factor for my reviews. As well as the size of the referral fee paid.
During the lifetime of WebBuildersGuide, I refused dozens of website builders who offered me high referral fees in exchange for submitting their website builder.
I'm guided by a simple rule – if a website builder offered to me isn't good enough and doesn't inspire confidence in me, then I won't talk about it on WebBuildersGuide. Even if I'm promised high referral fees.
How to support WebBuildersGuide?
You can help my project if you tell about WebBuildersGuide on your Social Networks. Just share your favorite page in your feed on Facebook, Twitter or any other social network.