Shopify Alternatives: Which Free and Paid Website Builders are Able to Replace Shopify?
WebBuildersGuide.com earns commission from some of the web builders and hosting providers listed on this website.
Learn more
If you have been wandering the web for the best ecommerce platform, you will always observe Shopify as a market leader in such lists. Maybe you are thinking of beginning your online business journey and want to get a critical analysis on Shopify. Or maybe you have used Shopify in the past and are looking for the best Shopify alternatives; then you are indeed in the right place.
What are Free Shopify Alternatives?
Shopify platform doesn't offer any free plans for their users; however, there is a 14-day free trial period with limited access that you can use to get familiar with the structure of Shopify. You can use a few free alternatives to Shopify, but let's be honest; no free ecommerce website builder platform or free plans of paid platforms can even begin to compete with Shopify. Find out more about Shopify pricing in my detailed Shopify review.
Platforms such as WooCommerce, PrestaShop, and OpenCart try to compete with Shopify in monetary value, but they stay short of reaching their true potential. In addition, any of these eCommerce CMS require a separate purchase of web hosting and a domain name. Therefore, calling them free alternative for Shopify is a stretch.
Why are Users Looking for an Alternative to Shopify?
Shopify marketplace has many features that make it a powerful tool for exhibiting your e-commerce business. Still, if you critically observe this platform staying in the shoes of an entrepreneur or a startup, things get shaky. Some of the objectionable aspects of Shopify are:
Shopify is expensive
Shopify is more expensive than any other ecommerce website builders (almost). This is the main reason why some users would like to find an alternative to Shopify. Even its basic plan has a higher cost than other platforms – $29 per month.
Apart from this, for the website to run smoothly, various add-ons must be installed, and these add-ons have monthly subscription fees that amount to a significant running expense. It seems that shortly, Shopify will become more expensive as the number of features and options increases.
Shopify charges commision on the sold items
Whether you are selling a physical or digital product, Shopify charges commissions on the sales. There are different categories on the basis of which a percentage plus a fixed amount is charged depending on the type of transaction.
SEO issues
With Shopify, there are some issues with the SEO of your e-commerce website such as replication of page titles and content, forced URLs, limited ability to edit page titles and meta-descriptions, and some other SEO shortcomings.
Not for a beginner
Shopify positions itself as an easy-to-use website builder. But it's not so. That huge number of features and functional options it provides makes Shopify more difficult to use than we would like. Despite the many explanatory materials, novice webmasters may find it difficult to master Shopify.
6 Best Alternatives to Shopify
After you have all the drawbacks of Shopify, you must now move on to gathering information regarding alternatives to Shopify. Below are some of the options we think will suit you:
Squarespace – Has More Beautiful Templates
Squarespace is an American website builder known for its stylish templates and beautiful designs. Squarespace was created for blogs on fashion, clothing, portfolio-building and all the industries that could use a little style.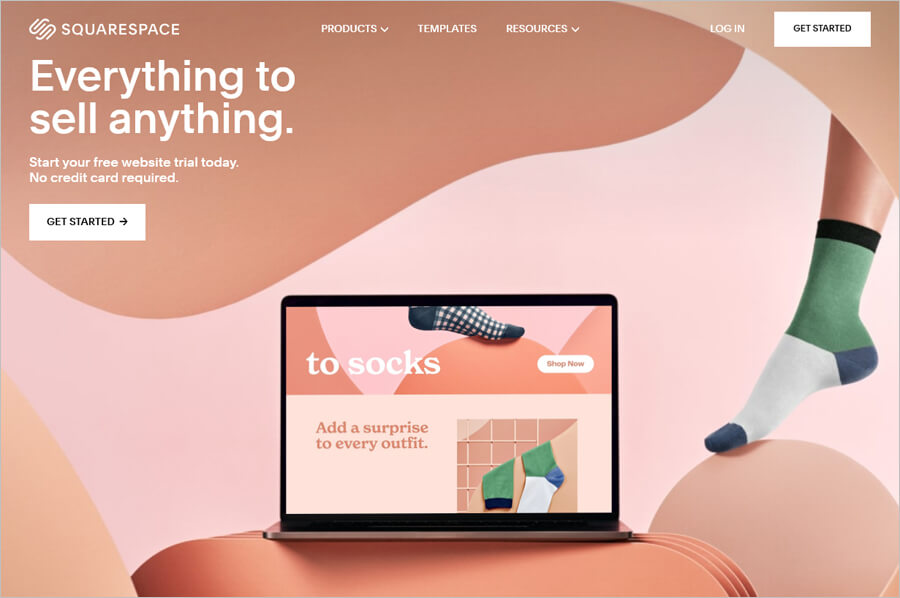 However, Squarespace has incorporated e-commerce tools and features as well. Ranging from food to clothing, from wedding services to law services, Squarespace has been used creatively by many users.
There are many salient features of Squarespace, but we will only note down those which make this platform a good alternative to Shopify:
Many users of Squarespace suggest it to friends and family due to its ease of use. With a drag-and-drop interface, this platform can be used by a beginner.
Squarespace has the best template library compared to other Shopify alternatives, with over 140 bundled templates
It has been deduced that this platform has unlimited bandwidth and storage space for its users.
The wizards of Squarespace help you import products from any other platform with relative ease.
If you are looking for a freebie then Squarespace is offering free domain name for 1 year and connects your store to a custom domain.
Squarespace lets you handle PayPal payments with relative ease.
Squarespace basic ecommerce plan cost is $23/month, which is $6 cheaper than Shopify. You save $72 per year. But it's not the cheapest Shopify alternative – read on to find out which is even more affordable.
BigCommerce – No Transaction Fees
BigCommerce has gained the attention of many top online retailers globally. Some major players in US and Europe have opted for BigCommerce as their preferred tool for an online store. It's like Shopify in many ways but its major advantage over Shopify is that it has zero transaction fees which makes it cheaper.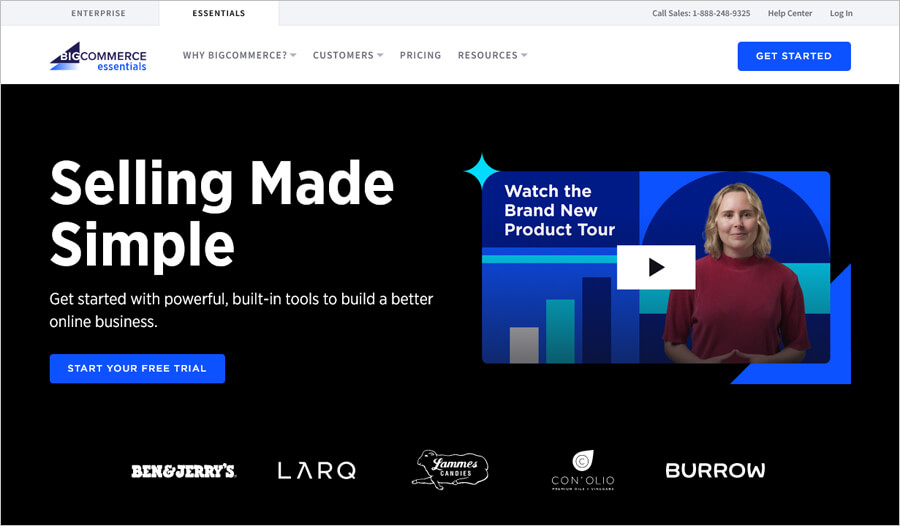 As another ecommerce SaaS platform, BigCommerce has similar features and tools as Shopify. BigCommerce is one of the best Shopify alternatives for dropshipping and creating an online store with large product inventory.
If you search the web, you will find out that BigCommerce has a couple of downsides, like it is not very easy to use and has a learning curve.
However, the plus points are:
BigCommerce basic plan cost is $29.95/month, which is even $0.95 more than Shopify. So, it's even a little more expensive than Shopify. But unlimited Bandwidth and Storage space and the absence of any transaction fees will allow you to save much more.
WIX – Simpler Than Shopify
If you know how to use MS PowerPoint, you can surely use Wix. This is not an overstatement but a single fact that makes Wix an unstoppable and powerful market leader. Wix was created for small businesses and individuals who like to create their websites without any technical knowledge, without much hassle, and without any initial payment. Wix hardly can be dubbed as one of the free Shopify alternatives as the basic plan is free to use.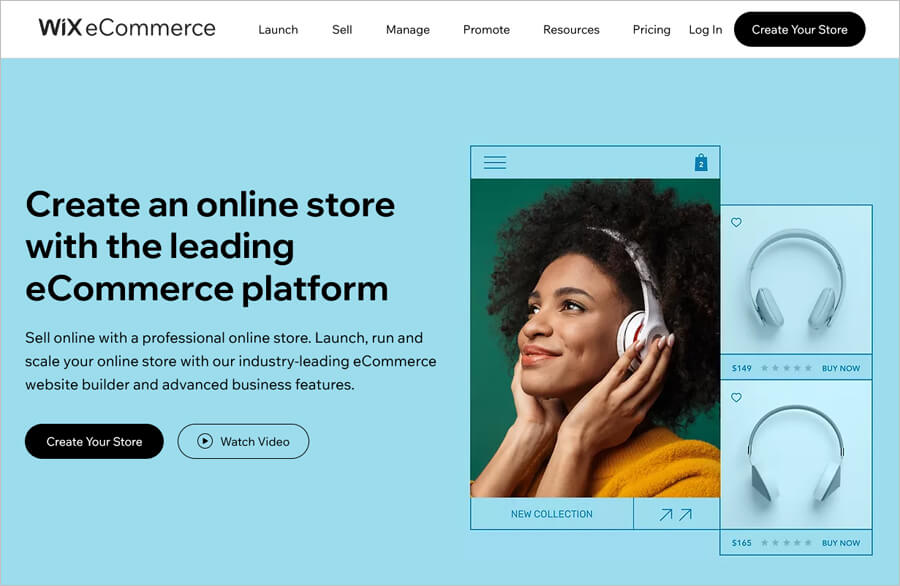 Wix focused its promotions on being a freemium website builder platform, but the ecommerce plans come with a price tag. This platform has the following features as an alternative to Shopify:
Wix basic ecommerce plan cost is $27/month, which is only $2 cheaper than Shopify. But Wix has no transaction fees and is very easy even for beginners, making it an attractive Shopify alternative.
Webnode – The Best Cheap Alternative to Shopify
Webnode is a versatile website builder which takes great pride in the ability to create websites in other languages. Not only can you build a website in 20 different languages but you can receive support in them as well.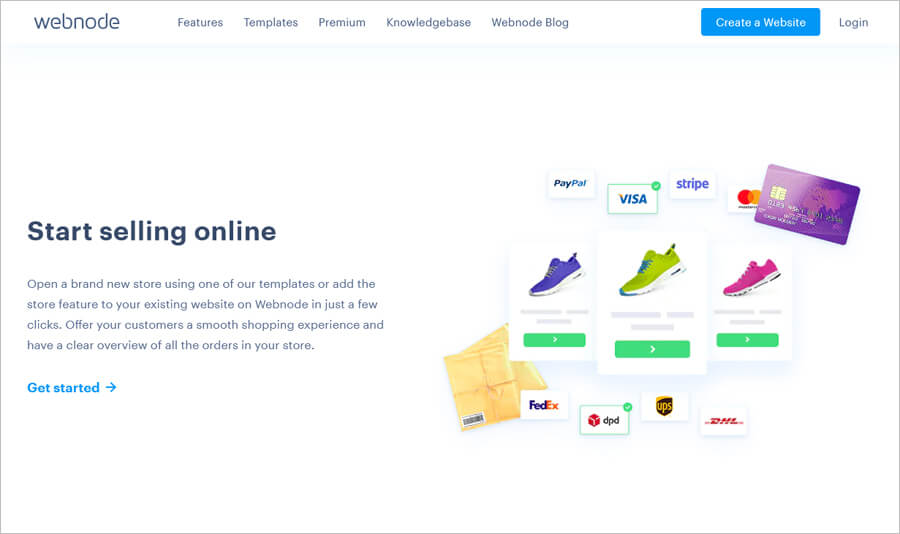 Webnode offers a unique feature of a professional email address that will act as a support for your online store.
Webnode is amongst the best alternatives to Shopify due to the subsequent reasons:
Webnode basic ecommerce plan cost – $12.90/month, which is $16.1 cheaper than Shopify. The savings for the year is impressive – $ 193.2. And of course – without any Transaction fees. Webnode is definitely the best cheap alternative to Shjopify, but there are cheaper ones out there – just keep reading.
Square Online – Available with Free Domain for 1 Year
Square Online is dubbed as from the era of technology. It is one of the cheap alternatives to Shopify and is dedicated to e-commerce. It is a more intelligent alternative as you can create an online store, promote products, manage inventory, and ship your products.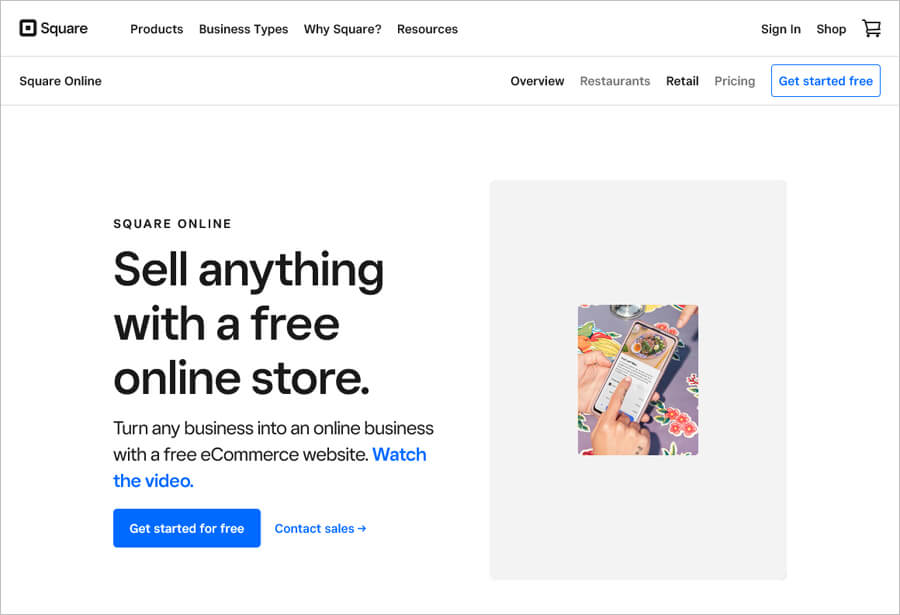 Square Online offers productive and dedicated customer services. Square online is much easier to handle even beginners can build a store without tech experience, and managing your store is truly simple.
Below are the characteristics of Square Online in comparison to Shopify:
Square Online basic plan cost – $12/month, which is $17 cheaper than Shopify. That's $204 saved every year (!). But there is a small Transaction fees: 2.9% + 30¢.
Weebly – Affordable and Versatile
Weebly was created in 2006 as a versatile website builder suitable for building any website including online stores.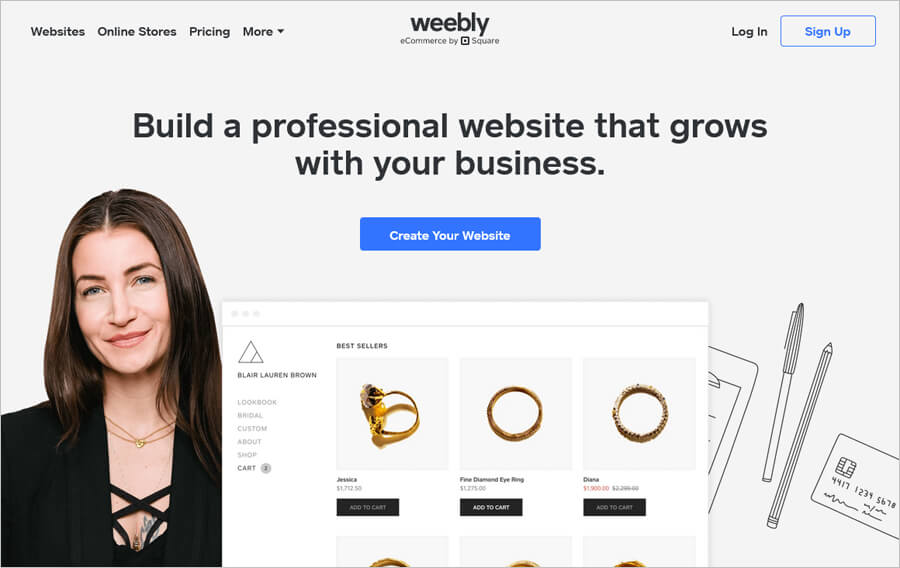 At the moment Weebly is most suitable for small businesses that would like to run a parallel physical outlet and an online store setup. Weebly is based on freemium methodology, but you will get options to build an ecommerce store via Square Online in paid versions only.
Weebly is an alternative to Shopify because:
Weebly basic ecommerce plan cost – $12/month, which is $17 cheaper than Shopify. That's $204 saved each year + no transaction fees. This makes Weebly the cheapest reasonable alternative to Shopify among all online website builders.
Comparison Chart Alternatives to Shopify
Here, for clarity, all the alternatives listed above are in the form of a table. Please note that the parameters are specified only for basic ecommerce plans. More advanced plans may have higher prices and different options.
So what to choose in the end?
Just a few recommendations from me:
Wix is slightly cheaper and easier to use, and is more suitable for beginners.
BigCommerce will allow you to run a large online store and sync it with marketplaces and selling platforms like eBay, Amazon, ShopZilla, Google Shopping, etc.
Webnode will give you a free domain name for 1 year and in general it has a very good set of options, including backups and advanced ecommerce analytics.
Weebly will have the same price – $12/mo, without a free domain but with unlimited downloadable products, Storage and Bandwidth.
All three website builders have a user-friendly and intuitive interface. Squarespace and Wix are roughly in the same price range and both are very easy to use.
Webnode is also simple, but somewhat inferior to the first two in terms of its capabilities. But due to this, the price is twice cheaper.