My Website Builder Reviews & Guides
My name is Lesley Haught, and this is my website for website builder reviews, testing, comparison, and guides.
There are more than 200 different website builders and online platforms for self-launching websites in the world. You'd think creating your own website would be simple.
The reality? Many of these platforms fall short.
That's why I put the top website builders to the test, focusing on their utility for business websites, portfolios, blogs, and online stores. The results are laid out in straightforward reviews right here.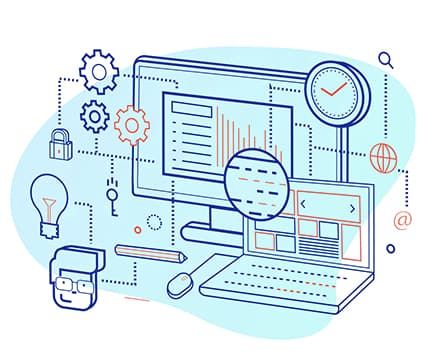 Wondering why WebBuildersGuide exists?
If you're a coding pro, building a website is straightforward. But what if you're not? This site is for you. I've been in web design since 2006, working as a full-timer, freelancer, and web design agency owner.
With my background, I often found myself fielding questions from friends and acquaintances about website development, choosing a website builder, CMS, plugins, and the like. And I started writing articles offering comprehensive recommendations. These articles were first published on other websites – for instance, my years-old piece, List of Website Builders 2023: 10 Best Free Online Website Builders. Eventually, I decided to consolidate all of these guides in one place, and thus, WebBuildersGuide was born.
I've organized all the guides and reviews into categories based on focus areas. For example, if you're looking to develop a free website, check out the guides under the "Free Software Reviews" section.
Business Website Builders Reviews
Find out which website builders, templates and tools are ideal for creating business websites.
Review of website builders specializing in creating websites for small businesses. Find out which small business website builders are the best and why.
Develop your business website based on the appropriate template. Here're 50 best business website templates and themes which are absolutely free.
Not sure how your future business website should look? Check out these 30 amazing small business website examples before you start designing your own website.
Not every website builder is SEO friendly. Find out which website builders provide the best search engine optimization options for your website.
Free Software Reviews
Only 100% free website builders, logo makers and other free software.
This review is about the most advanced free website builder software. Find out what features they provide in their basic free plans.
This review of the best free ecommerce website builders will be useful for those who would like to launch their online store without spending a single cent.
Create your logo for free using these trusted free logo makers. It's nice that you don't need designer skills at all for this.
WordPress is the most popular website building platform, but is it really that good? Check out the best free WordPress alternatives in this roundup.
Ecommerce Platforms Reviews
Reviews that will be useful for creating online stores.
Planning to launch your online store. Find out which ecommerce website builders are the best at building a modern online store.
One of the ways to launch an online store is to use ready-made free ecommerce templates and themes. Find the best ones in this review.
Shopify is a pretty good ecommerce platform. Find out what are the more affordable alternatives to Shopify and what advantages they have over this platform.
This up-to-date review of the best eCommerce CMS is for those who prefer a website to Content Management Systems with open code builders.
Website Examples
Before creating your website, it would be appropriate to look at successful examples of other website designs.
Are you building a website to showcase your photos or art works? Get more inspiration by checking out 20 amazing portfolio website examples.
See what a modern blog might look like. An overview of 20 blog examples created using various blog platforms: WordPress, Wix, Squarespace, Weebly, Shopify.
Best examples of eCommerce websites for your inspiration. Look at the designs of modern online stores made by various eCommerce website builders.
A well written overview of 18 beautiful wedding websites that will be a good guide for you to create your own wedding website.
Other Top Software Reviews
Other useful software reviews not included in the main sections.
What is the best platform for creating a forum and why? In the review of 10 Best Forum Software you will find answers to these questions.
This review contains the best online banner makers. Many of them are free – just register and start creating a banner.
You don't have to be a professional logo designer to create a good logo. Use one of these online logo makers to create a perfect logo and emblem.
A detailed review of the best development tools – Integrated Development Environment Tools (IDE), Code Editors, Cloud IDE.