My Website Builder Reviews & Guides
My name is Lesley Haught, and this is my website for website builder reviews, testing, comparison, and guides.
There are more than two hundred different website builders and online platforms for self-launching websites in the world. The only problem is that most of them aren't suitable for these purposes at all.
While testing the most popular website builders, I tried to figure out which ones would be the best for creating business websites, online portfolio, personal sites, blogs, and online stores.
The test results and my thoughts I outlined in the website builder reviews on the pages of this website.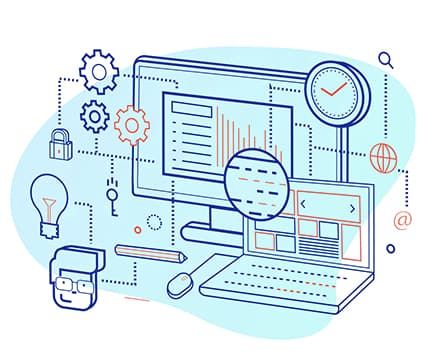 Why Did I Create WebBuildersGuide?
Developing a modern website is not difficult if you are an experienced web designer or programmer. But what if you don't have special skills?
And for such people I created this website in the hope that my website builder reviews will help them not only to choose the right software, but also to help them learn more about the capabilities of each. Similarly, I also tested logo makers.
Having been a professional website designer since 2006, I managed to be a full-time web designer, freelance web developer and owner of my own small web development agency. And of course, the design of the website you are reading now was also designed by me.
Best Website Builder Reviews
Find out which website builders are the best, what are their pros and cons, and what makes them unique.
Website Builder Reviews for Business
Check out the leading ecommerce platforms and website builders for small business. Surely there is a website builder here that meets the requirements of your business.
Find out which online website builders are the best in the world. For any types of sites – from easiest blogs to big online stores. Find out what kind of website builders are and how to choose the most suitable one based on your tasks.
Ecommerce platforms with powerful functionality for developing of really big online stores. Now you can create your own online shop like Amazon by using opportunities of leading ecommerce website builders.
These medical website builders are perfect for developing websites for clinics, doctors, and any kind of medical website.
Which website builders are good for creating directories? Check out these online software and plugins specialized in directories development.
Reviews of the Most Popular Web Builders
These ultimate reviews are the result of my testing of the most popular online website builders.
Wix is the most popular and used website builder in the world. And also, it's free. Find out from this review why users love Wix so much.
Shopify is one of the best ecommerce website builders out there. Ideal for developing a large online store with a wide range of products and categories.
Weebly is a great free website builder that will work for almost any website, from simple personal blogs to large multi-page portals.
Squarespace is ideal for creating websites for photographers, artists, and creative professionals. It's also great for creating beautiful ecommerce websites.