Best Website Builders to Create a Website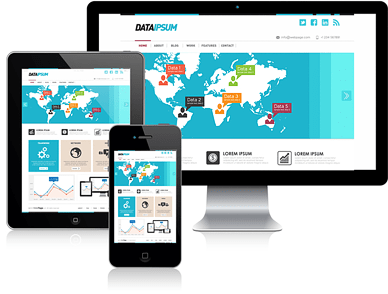 Website builders (also known as – web builders, online builders or website creators) – are tools helping to create a website with no need for a user to interfere into programming language or HTML code. Initially website builders allow creating websites on-line, then follow the provision of a domain name, web-hosting and technical support. The advantages of web-builders are in their wide functionality. There is no need to know or edit HTML or CSS code; no need to be a website-pro or to pay extra for additional website development. But the biggest plus of using an online builder is in getting all in one solution. No need to choose a hosting provider, domain name or web-developers to create a website. With website builder everything goes in one package including its technical support. The best web builders on the market are, first and foremost, powerful online web editors. The first thing you should pay attention to while choosing a web builder is the ability to edit and customize website-templates. There are, usually, no pitfalls at this step. The potential of the best online web-builders is really impressive. You may not just change the colors of some elements or frames – you can customize literally everything: website structure, items and frames location; you can change your future website to extend when it will not resemble any other website created in the same web builder. That is the reason why the interest to web builders grew so dramatically lately and it is still growing.
Web Builders Guide is a standalone project for those people who need a high-quality website. It allows saving money and time. In this guide you will find a lot of valuable information about developing a website based on the best website builders. It explains how to select a website builder that fits all your needs. It guides you through the best offers of website builders, including the discounts and other valued information. Detailed reviews of the most popular website builders such as WIX, Jimdo, Weebly, Ucoz, Web.com, etc. are also available on our website. Such information will allow you to make your decision and get exactly what you desire.
TOP Website Builders

Wix.com is an ideal website builder for those who are trying to build a blog, social media or eCommerce websites. The simple drag and drop styled website editor makes Wix the preferred option among all the leading web designers. It features over 100s of unique template designs that allow you to create a lean but useful website well suited for all sorts of purposes, ranging from setting up a content centric website to a multimedia packed one. You can also use the blank templates to start your own website from scratch. Edit and include hundreds of photographs and edit your texts with tons of free fonts and font colors available. You can password protect certain pages to make them available to only a few chosen visitors. You can add widgets that put your website in touch with social networking sites. The integration of payment gateways makes it possible for your new website to accept multiple payment methods if it is offering products for sale, along with simple tax and shipping options. For a blogger it is necessary to have a social feed bar so that your followers can find you on other social networks. The websites created by Wix are absolutely adored by Google, Bing and Yahoo. Among all of these, the best feature of a Wix website is its range of compatibility; it can be accessed from PC's, tablets, phones as well as MACs, courtesy the mobile optimized website version that is created automatically for you.



Weebly is the ultimate web builder to create the most up-to-date websites and web stores. It is a complete solution to all the website building needs, irrespective of the category of the website. Responsive templates allow complete mobile compatibility, eCommerce features let you offer shopping and checkout along with powerful filtered search. The SEO tools help you to make your website feature right up there on Google and Bing, something that makes locating your store easier for the visitors. This is a raging favorite among people who are looking forward to building their own websites because of the easy drag and drop editor. This also makes sure that your website has a rich collection of photos as well as videos if necessary. Weebly's powerful hosting makes sure that your website loads faster without any hassles and remains live under strenuous conditions. Weebly also makes sure that your website can create custom contact forms, surveys, RSVP lists and integrate these features to your website. You can view the real-time statistics for your website by virtue of the latest tools that allow you to track the traffic pattern; this is further enriched by adding Google Analytics code for advanced website tracking. Furthermore, there are options for password protecting the content of your website which allows filtering of visitors to view certain content. By using Weebly you can also create optimal mobile websites by using the best builder tools in market.



Shopify.com is highly recommended for anyone who is looking forward to creating a dazzling new eCommerce store. There are more than a hundred templates to choose from, each with its own settings. Pure drag and crop styled website building experience makes Shopify the choice of all. The swanky preset templates can be customized further with the help of the dozens of features that this builder offers. Sopify comes loaded with all the options that make your online store accessible and active within minutes of setting up. In addition to managing customer access and profiles, this also has a number of social networking widgets that make sure that your eCommerce website does not go unnoticed. Shopify makes sure there is an extended platform for customer blogging and creation of customer groups and categories. Besides these primary features, Shopify also supports a translation option that allows your website to be read in over 50 languages. The plethora of payment options supported is bound to make your eCommerce website more lucrative among online shoppers. You can integrate search engines that make locating your website far easier among the online clutter; this is further potentiated by integration of social networks that allows customers to spread the word about the store and its products online. A special feature of Shopify allows customers to access your website from their mobile phones. Shopify also comes with a 14 day trial period for the skeptic designers who like to try before they buy.



With over 120 layouts and extensive customization options Jimdo promises to make creating your own website unprecedentedly easy. Make your own photo gallery with Jimdo with just a few clicks. Now power your business by using Google maps to show the location of your land based business or simply your favorite hangout places. These make Jimdo ideal for creating a blogging or a small business website. The special feature that is unique to Jimdo includes the download option that will allow your visitor to download any particular document that you would want them to have. Like a menu of your restaurant, or a catalog of your store. Social media is a major tool when it comes to the success of a business, so the websites created by Jimdo always have the option of widgets that integrate networks like Facebook, Twitter and Google+ with your precious and unique website. The SEO tools not only make locating the website easier, but also make each and every page far more customizable that regular websites. Jimdo also provides the websites created with customized form options that include RSVP forms, customer details, registration forms and much more. The state of the art technology used by Jimdo makes sure that there is perfect management of member profiles and their access to filtered viewing options. Mobile view is another feature that has added to the popularity of Jimdo.com. With everything in order, Jimdo is the builder of choice for all sorts of needs!



There are hundreds of features that go on to make Webstarts a unique web builder. It lets you create your website with no hassle at all; by using Webstarts you can get your website up and running in less than five minutes! And once that is done you can go viral by using the incorporated social networking widgets that will let you share the contents of your website on a social forum like Twitter or Facebook. With the advanced options now you can even access your Instagram posts from your Webstarts designed website. The hundreds of HTML powered templates are suitable for creating a wide variety of well equipped ecommerce websites with a variety of payment options that includes a plethora of credit and debit cards. The drag and drop options will let you create dazzling slideshows and photo galleries for your audience. By using the password protection option certain pages of your website will only be accessible to just members, because with Websarts managing member groups is also easy. The HTML aspect of the web builder allows addition of customizable form fields to your website; these forms can be used for member feedbacks, RSVPs and member registration. The websites created with Webstarts are completely responsive and work perfectly on iPhones, iPads and Android devices; so as soon as you finish designing your website a mobile responsive version of the same is created by Webstarts. As an added perk you can now customize your own domain name just by registering your very own web address.



Webnode is a choice of upcoming web designers because it is free, and can have your site ready to function in just 5 minutes. You can create your personal website, business website or online store using the hundreds of customizable templates available on Webnode.com. There absolutely no requirement of installation or configuration, you can choose the content and look of your website without any requirement of intricate programming language. It is one of the best options for staring a blog with loads of pictures, recipes since editing and managing pictures on the websites created by Webnode is one of the easiest tasks in the world. Webnode gives you the option of using your own domain name as well. The Search Engine Optimization tools make sure that your website is easily located by the inquirer. Posting about your website is also quick and easy; the widgets that come integrated with the website will allow your visitors to share their prized views about your blog or products on social networking sites. Webnode creates a mobile version of your website almost instantly. This version is completely responsive as well. Webnode also offers an offline version of your website that can be stored on external storage. There is an option of multiple languages for your followers, example German, French or Spanish. The password protection feature allows you to filter access of your visitors to exclusive content. All these traits make Webnode a darling of all web designers both amateur and professional.



At Moonfruit.com all you have to do is pick a design to build your very own website. The HTML 5 powered website builder takes care of all the customization necessities. This ensures that even by using a template among the hundreds featured you will end up with a completely unique design for your ecommerce website. The websites created by Moonfruit are automatically optimized for search engines. Besides that, sharing the content of your website becomes way easier with the social network widgets that are integrated while designing, like Pinterest, Google+ and Facebook. So now your audience will find you everywhere by it a PC, or a Tablet or a Phone by virtue of the cutting edge technology used to create your website. Moonfruit is the complete package, not only does it take care of your popularity, it also takes care of the way your webpage looks. The very minute details are even taken care of, like the orientation of logos, the collection of photos, video widgets etc. Your visitors can now take aid of Google maps to locate your land based store or your recent activities, in case you are writing a blog. Experience the best quality of customer organization with this web builder that presents to you the options of customized forms. The protection and password option secludes featured content from the rest making it exclusive for only a section of your clientele. The filtering mechanism is apt, which also ensures better screening of products. Moonfruit is a completely free website that has outdone many paid ones too by the exclusive tools that make your website more than just perfect.

Latest website Builder Article

ZenFolio – The Professional Photographer's Ultimate Web-Setup Manager
Setting up a professional looking portfolio to showcase your photography skills is not something you can be casual about, certainly not with the cutthroat competition. Presenting your master-clicks in the best manner, organizing and delivering your visual content in a professional way, and selling your services, galleries, and related products with a technologically empowered framework – these are 3 pillars of success in the world of new age photography.

Shameeta

New upgrades have rendered the website useless! Minimal reply from support. Don't use appycouple!

Марина

Спасибо вам большое! Прям все по полочкам – все теперь для меня более-менее понятно становится. Я давно хотела сделать себе сайт но так что бы сама – никогда не думала что такое возможно. попробую несколько конструкторов из вашего списка и выберу тот который больше понравится.