Website Builders Reviews
Choosing the right website builder isn't as easy as it seems initially. The best way to check – is this website builder suitable for you or not – is to try out it in work. For this you will need quality and truthful website builder reviews. So, what is a website builder review? First of all, it's reliable info about opportunities of this website builder, description of its strenghts and weakness, examples of website templates and independent user reviews. In addition, many website builder reviews usually contain detailed instruction on how the novice user can develop website using this website platform. Thus in a very short time you can test any website builder and find out – do you like it or not. In this section you will find reviews of the most popular website builders with detailed descriptions, screens of pages, website templates and instruction for their usage.

Ucraft – the simplest way of designing the best websites for all purposes
Ucraft is an amazing website builder which fulfills the deepest desires of the website builders who are looking to say goodbye to messy layouts, unnecessary coding hassles and poor domains. Ucraft is the only reality which allows novice builders to efface the differences between the concept of a responsive, live website and a true to life responsive website which can become a medium for all the bloggers, artists and entrepreneurs to reach out to a larger audience with a click.
read more
Sitey – unmatched flexibility built upon mesmerizing templates for effective website building
Finding one's way in a market that is witnessing an ever increasing number of website builders can get tricky. Considering the implications of your choice of a website builder and taking note of the fact that switching between them is rife with complexities, it can get really intimidating for newbies to make out the great from the good.
read more

A Detailed Review of BoldGrid and How To Use It
In the traditional website building world, there are usually just two factors stopping a developer from creating good website quickly; time and complexity. In fact, the tedious task of creating functional yet aesthetically pleasing websites is what instigated the worldwide growth of dedicated website builders that allow users to throw together different design elements and create beautiful websites within a couple of hours. But no matter from which part of the world newer website builders come from, WordPress still remains the most popular choice for website developers.
read more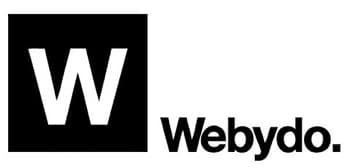 The Webydo Website Builder that Helps You Make Perfect Websites, Effortlessly!
Creating spectacularly brilliant websites can take years to master, especially with the technicalities of coding, interfacing, hosting and content creation. In an age of internet media where a good website can make or break, it is crucial to stay ahead of the curve with intelligent interfaces and brilliant designs.
read more
The Knot – a blissfully simple wedding website builder and digital wedding planner
The countdown to your wedding is the most beautiful time you can experience, with the expectancy of being a few days away from marrying your partner for life sweeping over you. Whereas the idea of having a wedding website might not hit your mind on its own, you'd love it once you are introduced to it. So, before we tell you everything about having a lovely wedding website, let's quickly see why you might want to have such a website in the first place.
read more

PhotoShelter – the most complete builder for professional photographers
One hardly has to walk far these days before bumping into self proclaimed photographers who are actually just DSLR owners. However, there continue to be ardent photography lovers, whether they own the expensive DSLRs or not, who don't mind skipping sleep just to wait for that perfect shade of sunrise in the skies so that they have a moment that can be captured for eternity.
read more

Powerful web store management packaged beautifully – the AmeriCommerce experience
The market for ecommerce solution builders in terms of web stores is teeming with great products. Some of them have been enjoying the advantage of vast experience of operating in the marketplace, and some have caught the fancy of web entrepreneurs and budding businessmen by unifying some really differentiating and relevant e-selling functions into simplistic DIY facilitating interfaces.
read more
Appy Couple – Build Your Dream Wedding Website
Weddings are one of the most important milestones in the life of any person. The event celebrates the union of two individuals in the bond of holy matrimony and celebrates their love in the company of family and friends. The structure of weddings has remained more or less the same for several decades across different cultures but one of the key changes that have taken place in this time is the provision of leveraging the Internet to make marriages more expressive, accessible, archivable, and memorable.
read more