Website Builders Reviews
Choosing the right website builder isn't as easy as it seems initially. The best way to check – is this website builder suitable for you or not – is to try out it in work. For this you will need quality and truthful website builder reviews. So, what is a website builder review? First of all, it's reliable info about opportunities of this website builder, description of its strenghts and weakness, examples of website templates and independent user reviews. In addition, many website builder reviews usually contain detailed instruction on how the novice user can develop website using this website platform. Thus in a very short time you can test any website builder and find out – do you like it or not. In this section you will find reviews of the most popular website builders with detailed descriptions, screens of pages, website templates and instruction for their usage.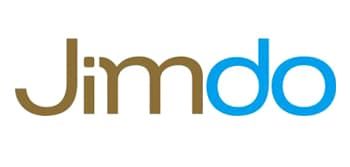 Jimdo – rich in features, easy to use, and affordable for the pockets, and a multidimensional website builder
Building a website can be the most indigestible bite of Internet for many. Getting the layouts correct isn't always an easy task, and unless you are well equipped with the smart tools and tricks of a seasoned coder, your dream of having a vibrant, content rich, functionally impressive and multi-dimensional website might always remain that – a dream. Thanks to website builders, your dream can take the form of a colorful reality in a matter of a few hours, and without you having to dig inside your pockets.
read more

Weebly – fully loaded website builder services with ample scope for Ecommerce
The fears of having to struggle with complex website building tools, intricate coding languages, or shelling out heavy bucks contribute to the inertia that several web enthusiasts have. Thankfully, the past decade has seen the inception and growth of quite a few simple website building services, most of which also have a free version to impress users. Users are ultra-selective as regards the web designing tools they embrace, and only the top notch services have managed to survive in this market. With some pretty distinctive benefits that showcase it a shinier light than that of others, Weebly is a popular and widely loved website building tool, which comes to you in free as well as premium versions.
read more

WIX – a well made cocktail of all contemporary web development flavors
The design brilliance of a website is a pretty deceptive indicator of the time that would have been invested into it. Thanks to the remarkable services offered by free website building tools, creating stunning websites is actually a matter of minutes these days. No longer does a person have to soak in basic HTML classes in order to be able to have a functional and worth publishing website ready to roll. Free website builders are not just limited to providing easy means for experimenters and enthusiastic businessmen, bloggers, and hobbyists to create their very own websites, but also pack in some interesting supplementary services such as SEO, eCommerce, forums, etc into the mix, so that users have a rich experience of contemporary website building.
read more

Shopify Website Builder: The simplest and shortest means to web and eCommerce
Building the elements of simplicity and scalability into eCommerce platform services, Shopify is one of the most advanced eCommerce website builders in the market today. Founded in 2006 by Tobias Lütke, Daniel Weinand and Scott Lake, Shopify was an attempt of its founding members to come up with an easy to use eCommerce software. Over the next few years, the sheer simplicity of the platform managed to attract a lot of businesses to endorse Shopify for making the transition from the 'bricks' to the 'clicks' model of commerce.
read more